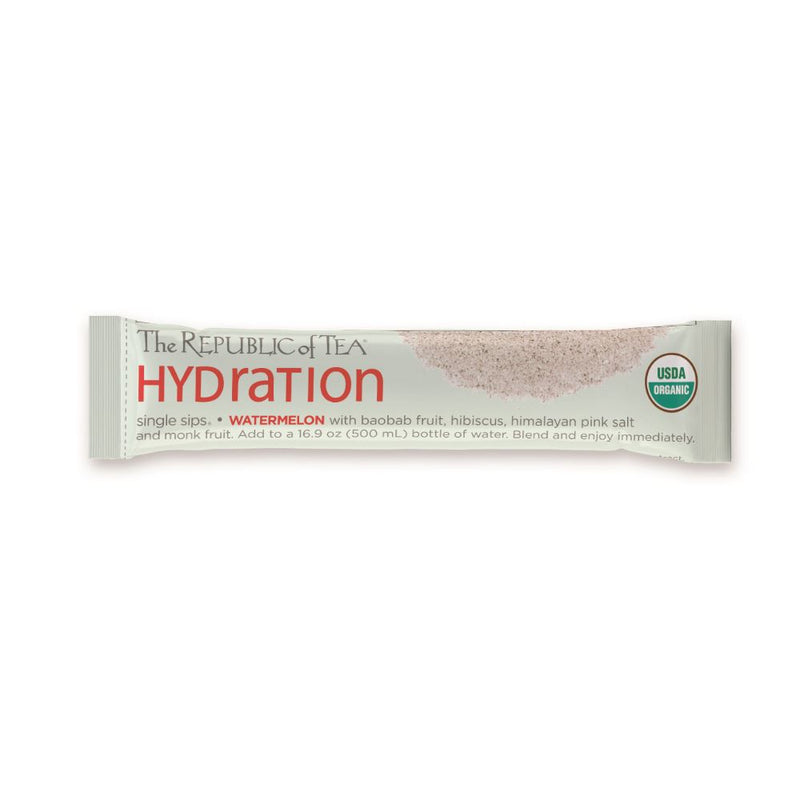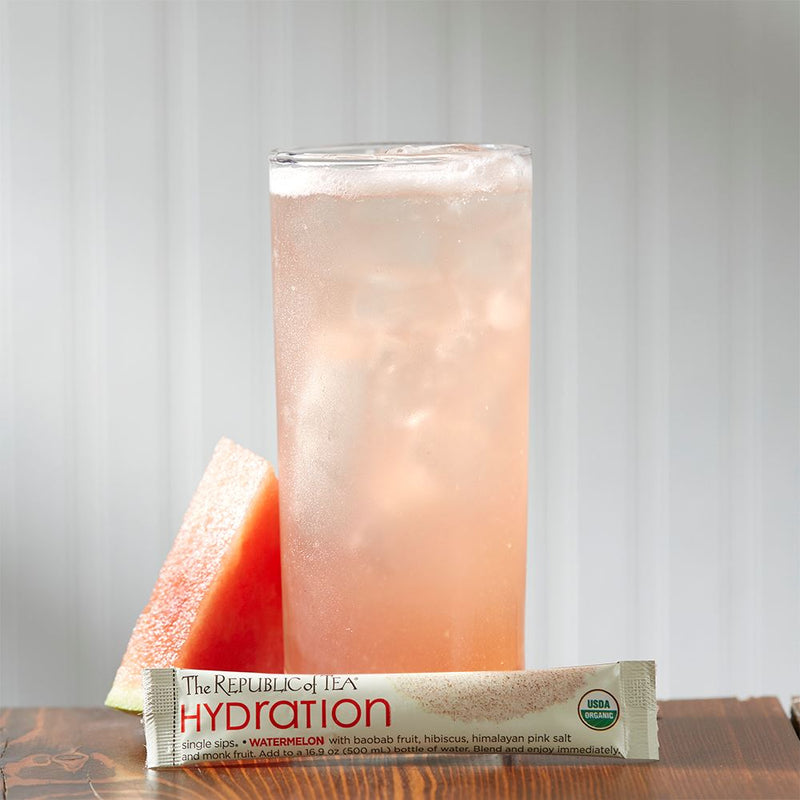 The Republic of Tea - Hydration Watermelon Single Sips®
Regular price $13 Unit price / per
GET HYDRATED ON THE GO

Quench your body's thirst and stay hydrated with the delicious taste of mixed berries, lime, baobab fruit, hibiscus and a touch of Himalayan pink salt. Blue butterfly pea flower and blue spirulina add a beautiful blue hue and healthy antioxidants.* Agave Inulin and baobab offer prebiotics. No sugar — lightly sweetened with zero-calorie monk fruit.

Hydration Single Sips make staying hydrated easy and convenient. Just add to water, shake and sip.

pack of 8 single sips
Additional Details
*These statements have not been evaluated by the Food and Drug Administration. This product is not intended to diagnose, treat, cure or prevent disease.

Caffeine
Hydration Single Sips contain no caffeine.

Blend:
Remove a little water from a 16.9 oz (500 mL) bottle of water. Add contents of Blue Berry Lime Hydration Single Sips and shake until blended. Enjoy immediately.
Ingredients
Organic lime juice, organic agave inulin, organic mixed berry flavor, organic baobab, organic blue butterfly pea flower extract, organic hibiscus extract, organic lime flavor, organic blue spirulina extract, Himalayan pink salt, citric acid and organic monk fruit
Calories
20