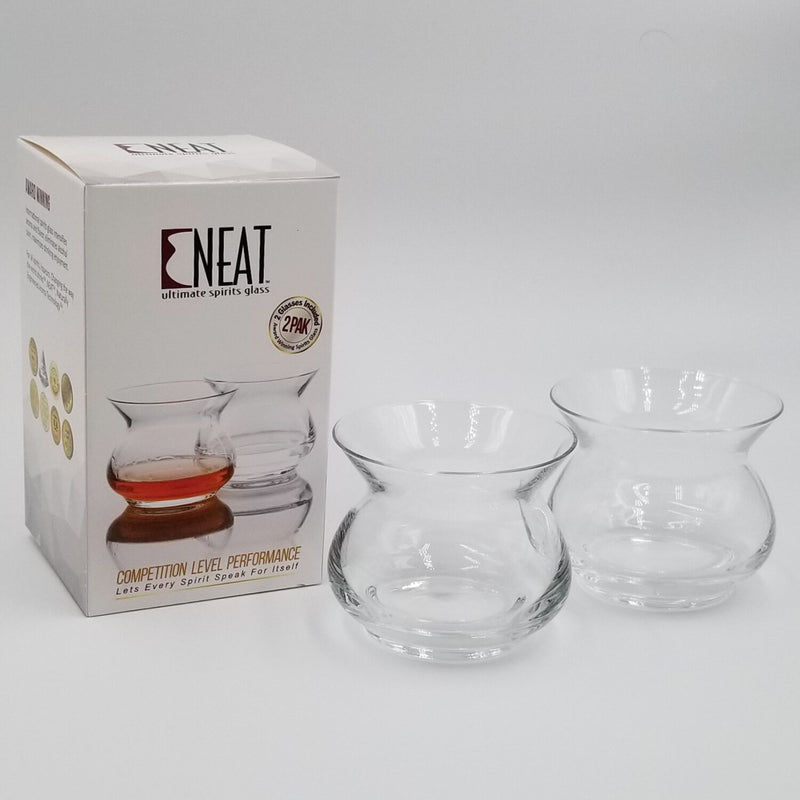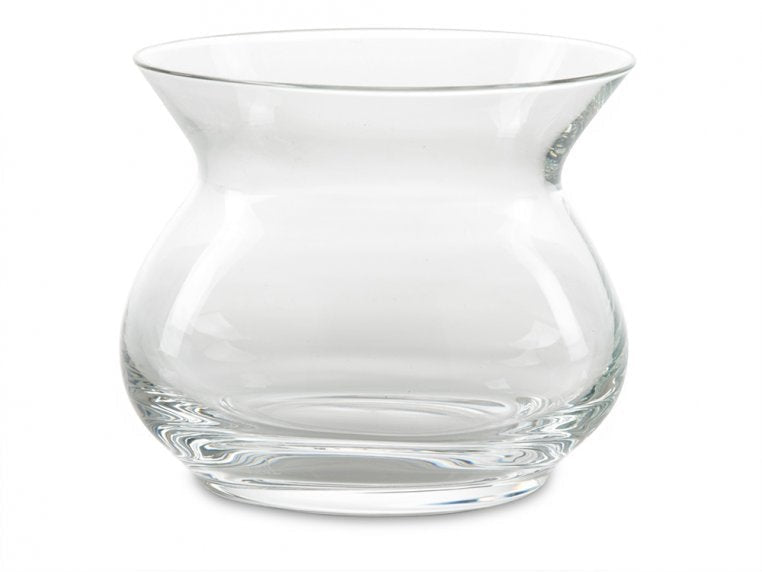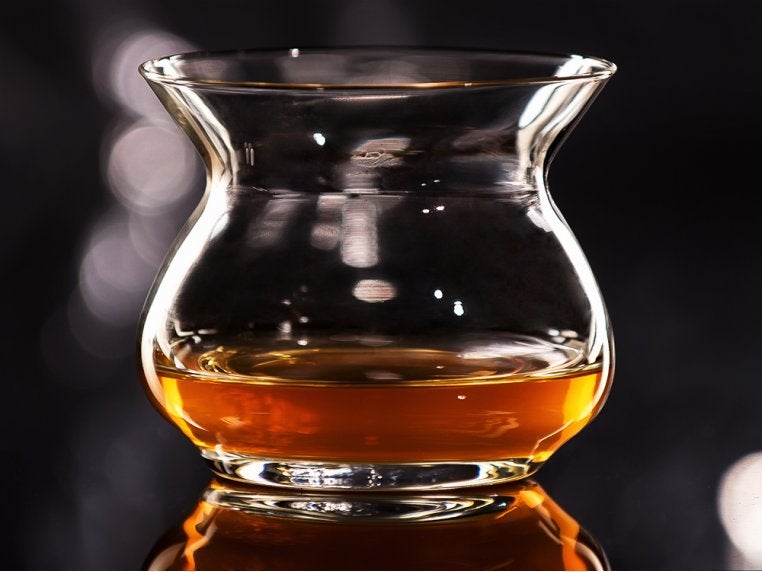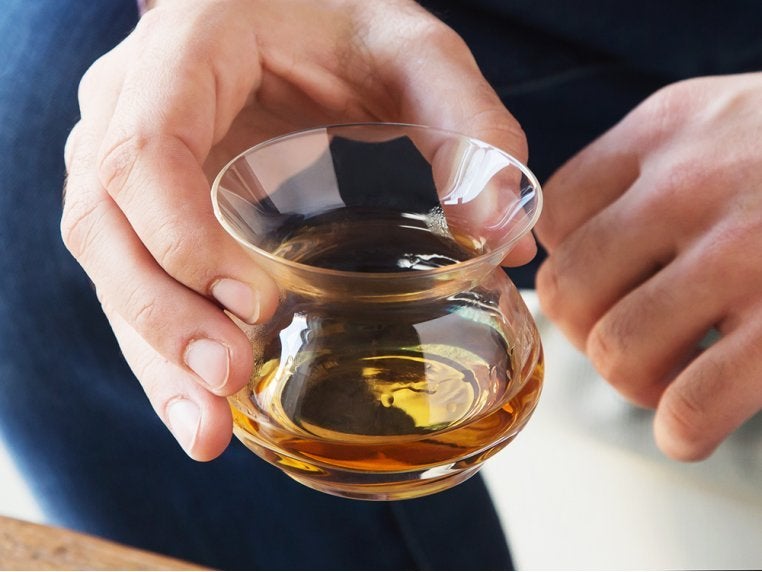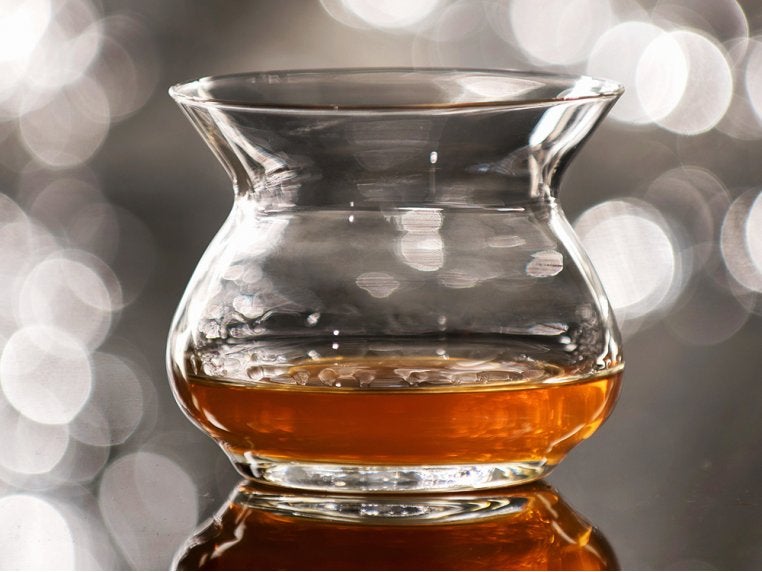 NEAT - The Artisan NEAT Glass: Aroma-Enhancing Spirits Glass (Set of 2)
Regular price $22 Unit price / per
Finest lead-free crystalline.  Truly elegant, for serious collectors, professionals, and spirits aficionados.  Official competition judging glass. Use what the experts use. Made of European crystalline. Drink and taste with a friend.
Whether you're an occasional gin or tequila sipper, or a die-hard whiskey aficionado, using this specially-designed spirit glass makes a big difference.
The Artisan NEAT Glass does what traditional glassware doesn't. Its eye-catching design is actually quite purposeful. It was carefully created (and went through 52 revisions) to let spirits shine, so you can enjoy all the nuanced flavors.
The wide swirling bowl helps the aromas evaporate and open up, and a flared rim gives alcohol the space to dissipate away from the nose. This also eliminates nose burn, which is when your sense of smell gets numbed by alcohol vapors that are too close to your nose (and that seriously dampens the drinking experience).
With this glass, you can elevate an occasional drink or a cultivated passion for a particular spirit. And we think that's worth drinking to.
Materials: Lead-free European crystalline glass

Care: Top rack dishwasher safe

Instructions: Pour liquid to the widest point of the glass diameter or 1.5 oz of liquid, swirl the glass, hold level, and smell at center of the rim plane for characteristic aromas without alcohol

Includes: One Aroma-Enhancing Spirits Glass

Divergent rim causes alcohol to dissipate over the glass away from your nose

Wide bowl promotes swirling to enhance aromas

Short glass height makes it easy to get nose closer to aromas

For drinking alcohol spirits neat, not for iced or mixed drinks

For use with all spirits

Glass holds up to 2 oz of liquid

Made in Slovakia

Dimensions: 3.1" diameter x 2.6"

Weight: 0.38 lb