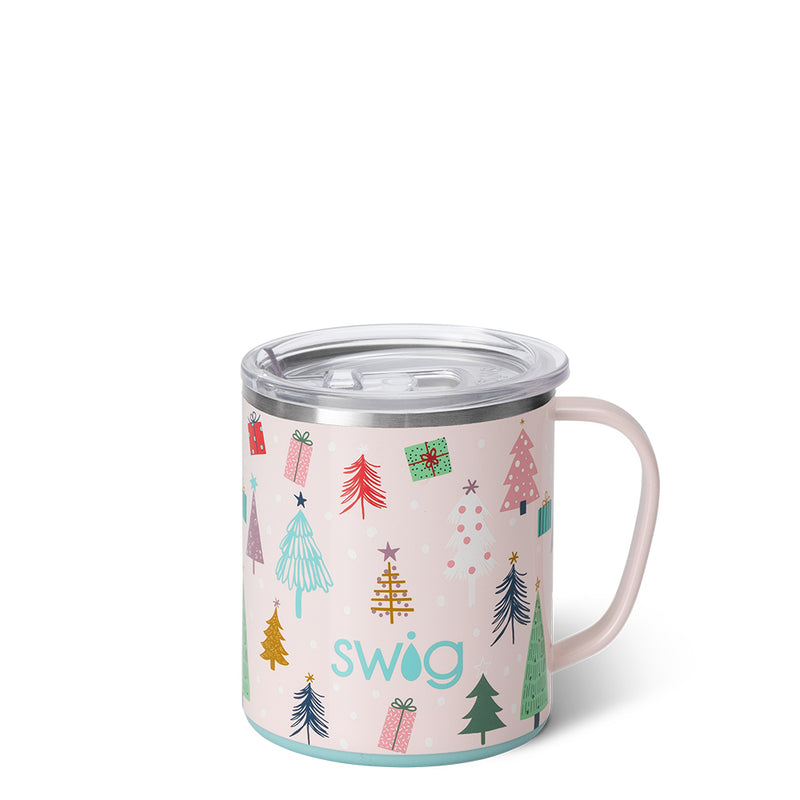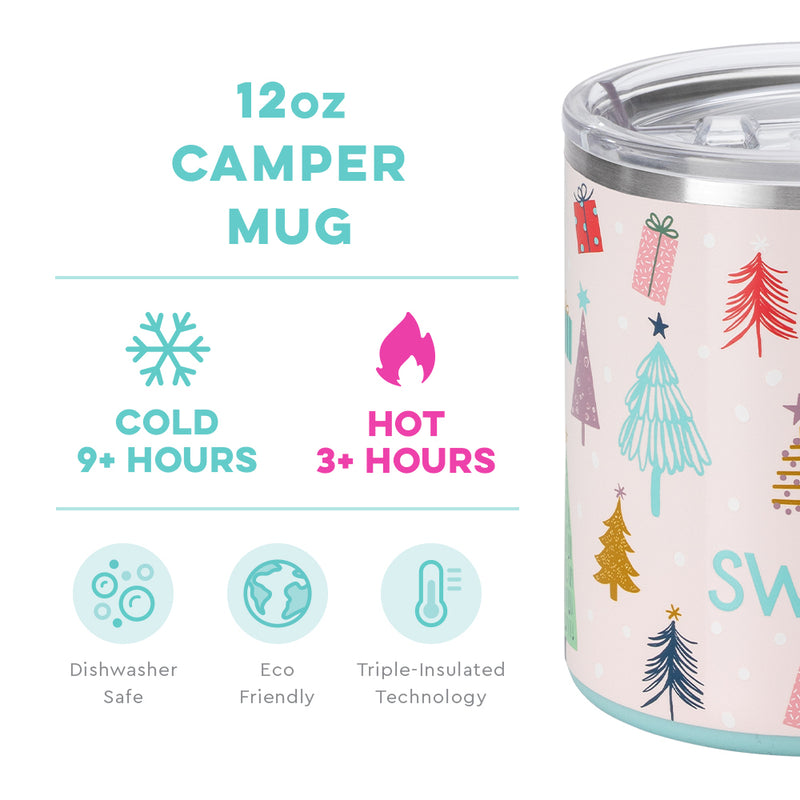 Swig Life Sugar Trees Camper Mug (12oz)
Regular price $35 Unit price / per
Cozy up and keep coffee warm, camper style! ⛺ Sip the sweet season with whimsical trees, preppy presents, and flakes of snow on a baby blush background.
Our 12oz Camper Mug has the classic mug silhouette, but keeps drinks warm for so much longer. Whether fireside sips are preferred outside or indoors, this Swig is ideal for toasty beverages.


All of our prints are hand applied therefore slight variations will occur.
Holds up to 12oz
Keeps drinks cold 9+ hours and hot 3+ hours
Slim, metal handle
Triple insulation technology: double-walled, vacuum-sealed and copper-plated
Condensation free and nonbreakable
Constructed of 5mm 304-18/8 stainless steel
Slip-free, scratch-free and noise-free silicone base
Includes BPA-free, Large Lid with removable slider for cleaning
Short Straws sold separately


Measures: 3.75" H x 4.5" W (lid and handle included)
Base: 3.5" in diameter
Weighs: 0.5lb when empty


When caring for your Swig:
While this vessel is dishwasher safe, we recommend handwashing to maintain the best possible finish
Never use bleach or abrasive cleaners containing chlorine
Do not put in the microwave
Do not overfill with hot liquids and keep out of reach of children when filled with hot liquids
Always make sure lid is tightly secured before drinking