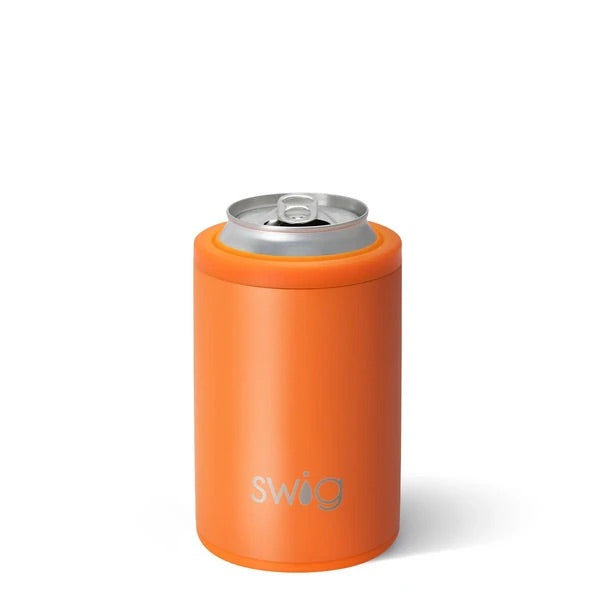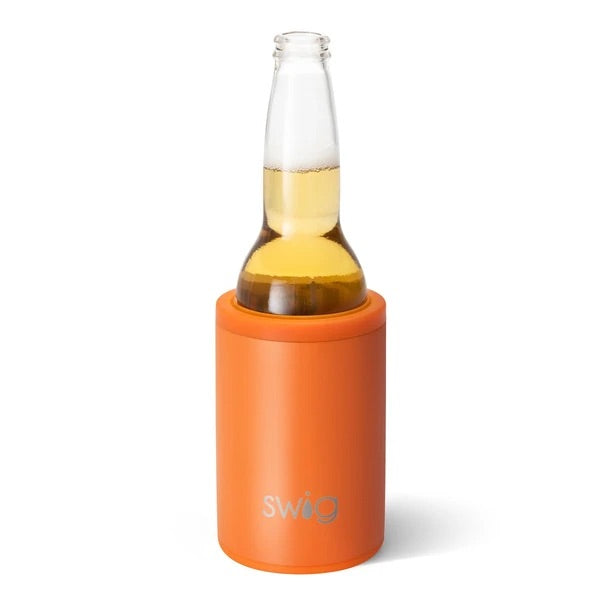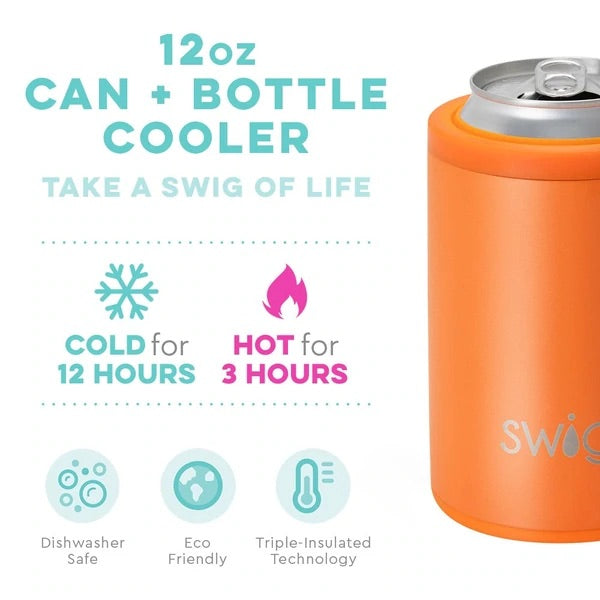 Swig Life Orange Can + Bottle Cooler (12oz)
Regular price $22 Unit price / per
Cans & bottles just got cooler!
Thanks to our triple insulation technology, this combination cooler keeps your can or glass bottle beverages cold for up to 12 hours (but it won't take you that long to finish one!). Simply twist off the top ring to insert your can/bottle, then twist the ring back on to secure and you're ready to enjoy!
💡 Order a compatible lid and straw to use your combo cooler as a CUP, too! 💡
All of our prints are hand applied therefore slight variations will occur.
Keeps drinks cold up to 12 hours and hot up to 3 hours
Holds most 12oz cans and glass bottles
Fits most standard cup holders
Dishwasher safe, top rack only
Slip-free, scratch-free and noise-free silicone base
Triple insulation technology: double-walled, vacuum-sealed and copper-plated
Condensation free and non-breakable
Constructed of 5mm 304-18/8 stainless steel
Measures 4.75" H x 3.1" W (lid included); base 3.1" in diameter; 0.2 lb when empty
Swig Life Combo Coolers fit most 12oz can and glass-bottled beverages. 
When caring for your Swig:
Never use bleach or abrasive cleaners containing chlorine
Do not put in the microwave
Do not overfill with hot liquids and keep out of reach of children when filled with hot liquids