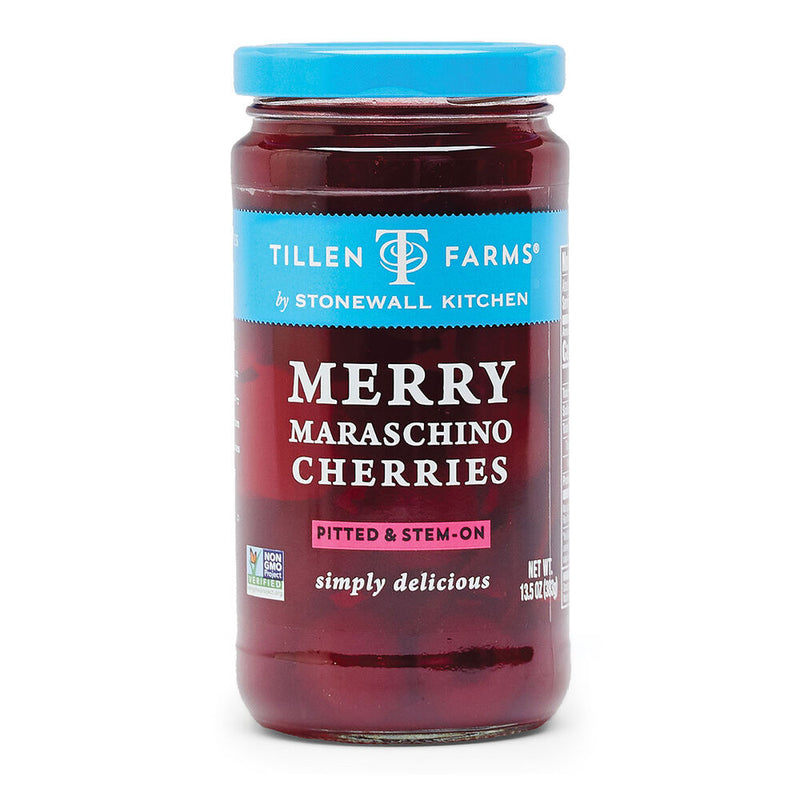 Stonewall Kitchen - Tillen Farms Merry Maraschino Cherries
Regular price $11 Unit price / per
Finally, maraschino cherries that taste as delicious as they look. Grown in the rich soils of the Pacific Northwest, our Merry Maraschino Cherries are crafted from and preserved with only wholesome ingredients—no corn syrup or red dyes here! They make for a sweet, juicy treat you can feel good about using to top off ice cream sundaes, fruit salads, decadent desserts and more.
Details for Merry Maraschino Cherries
Our natural maraschino cherries are processed in Oregon's Willamette Valley.
Product Care- Refrigerate after opening and serve cold for best results.
Additional Information- Our pitting equipment is 99.9% perfect, but watch out for an occasional pit!
Nutritional Info for Merry Maraschino Cherries
Ingredients
Cherries, Water, Sugar, Fruit and Vegetable Concentrate (Color), Natural Flavor.
Gluten Status
Non-Gluten Ingredients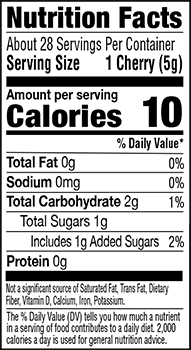 The nutritional information presented above may differ slightly from that seen on purchased products. When discrepancies occur, information on the product label(s) is considered the most accurate.