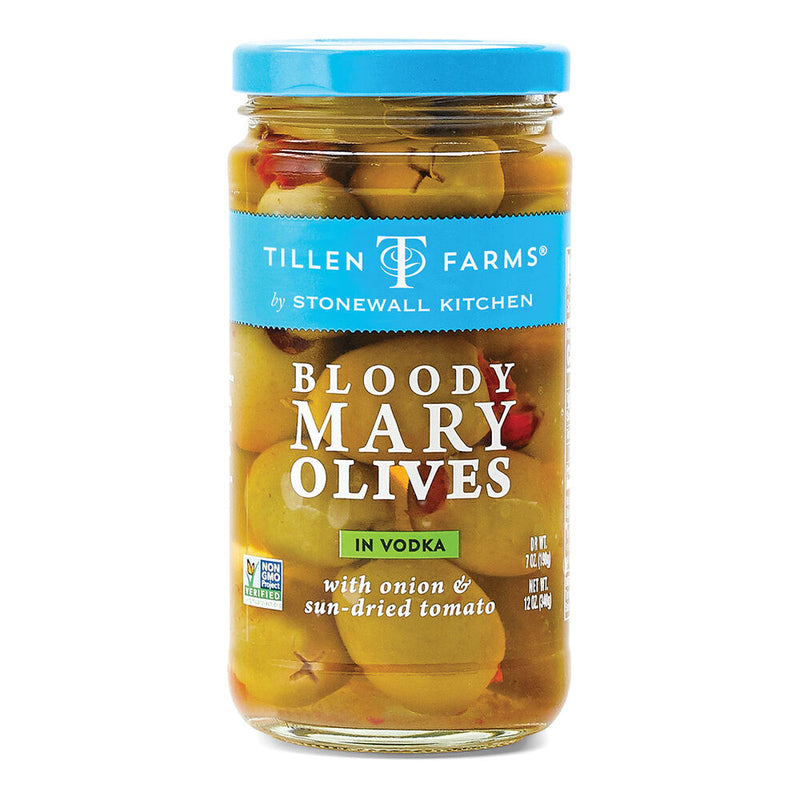 Stonewall Kitchen - Tillen Farms Bloody Mary Olives
Regular price $10 Unit price / per
Make your favorite beverage bloody brilliant with the addition of these premium green olives that we've hand stuffed with sweet onions and tart sun-dried tomatoes. Lightly brined in vodka with Bloody Marys in mind, these olives serve as a savory cocktail garnish or make for a tasty snack straight from the jar!
---
Tillen Farms sets the bar high for how cocktails should taste. From crisp pickled veggies to American-grown cherries to sassy syrups, these garnishes and add-ins celebrate produce that's picked at the peak of ripeness for year-round enjoyment. Perfect for mixing and mingling with your favorite drinks and dishes, these exceptionally delicious products are the start to all sorts of spirited fun!
Free from artificial preservatives, dyes and corn syrup
Contains none of the eight most common allergens
Details for Bloody Mary Olives
Nutritional Info for Bloody Mary Olives
Ingredients
Green Olives, Water, Sun-Dried Tomatoes, Onions, Salt, Lactic Acid, Spices, Sodium Benzoate (preservative), Vodka
Gluten Status
Non-Gluten Ingredients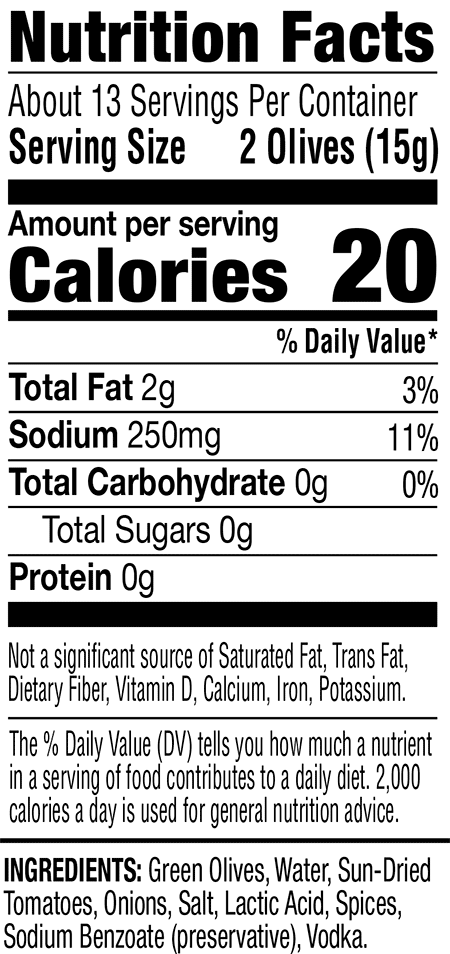 The nutritional information presented above may differ slightly from that seen on purchased products. When discrepancies occur, information on the product label(s) is considered the most accurate.