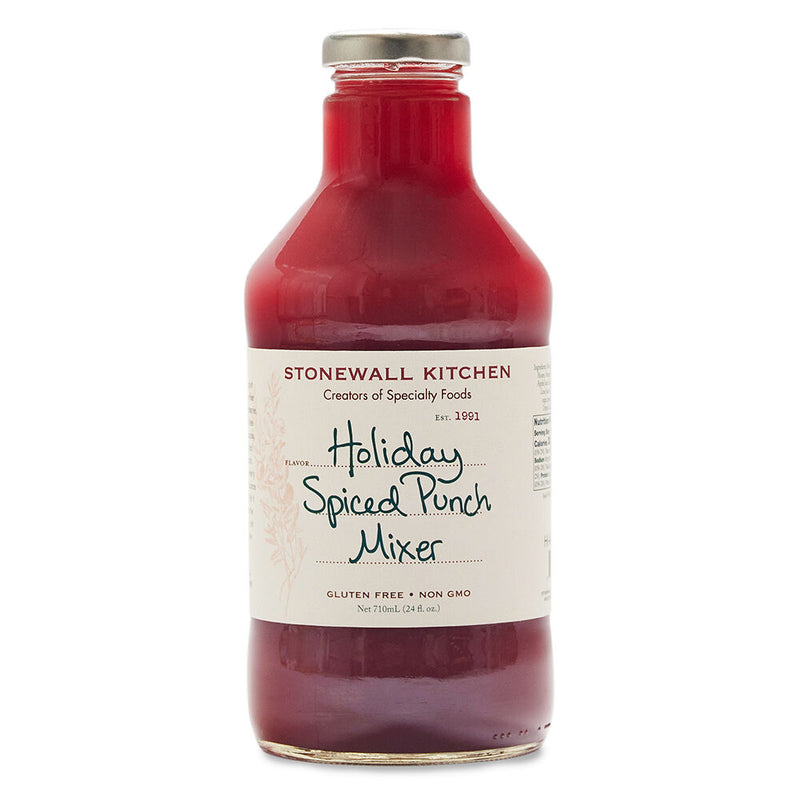 Stonewall Kitchen Holiday Spiced Punch Mixer
Regular price $11 Unit price / per
Get into the holiday spirit with this festive, fruity mixer featuring juice from cranberries, oranges, apples and limes. Mulled with warming spices, flavored with bitters and sweetened with organic wildflower honey, our merry blend is just the right balance of naughty and nice. Pair it with alcohol to create the perfect party punch or stir it with seltzer for some wholesome fun!
Details for Holiday Spiced Punch Mixer
Nutritional Info for Holiday Spiced Punch Mixer
Ingredients
Water, Cranberry Purée, Organic Wildflower Honey, Orange Juice Concentrate, Pure Cane Sugar, Apple Juice Concentrate, Ginger (ginger, citric acid), Lime Juice Concentrate, Bitters (alcohol, water, sugar, gentian, natural flavors, caramel color), Organic Cinnamon Extract, Natural Flavor
Gluten Status
Non-Gluten Ingredients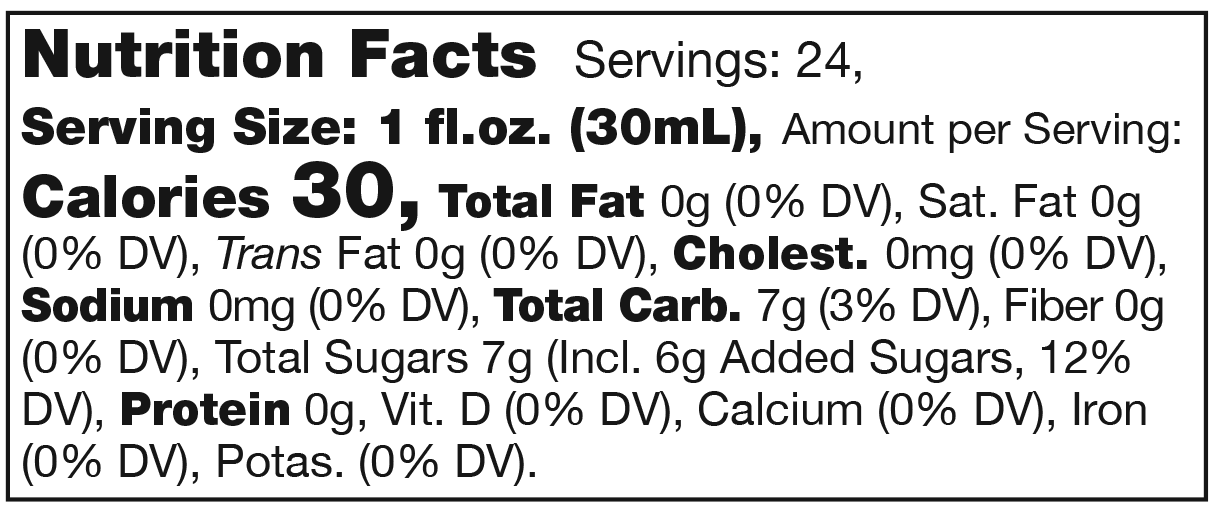 The nutritional information presented above may differ slightly from that seen on purchased products. When discrepancies occur, information on the product label(s) is considered the most accurate.