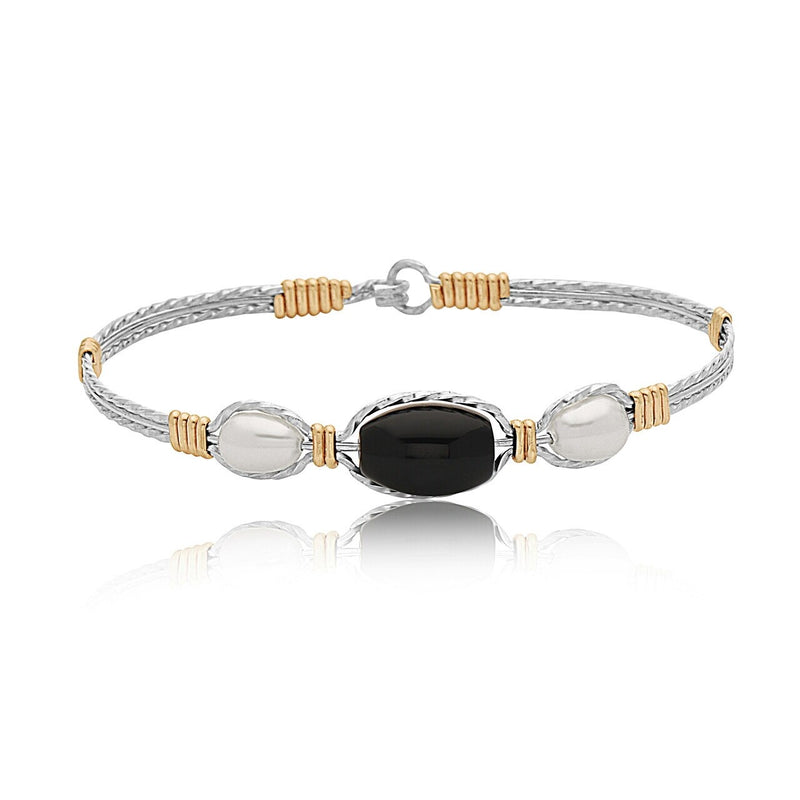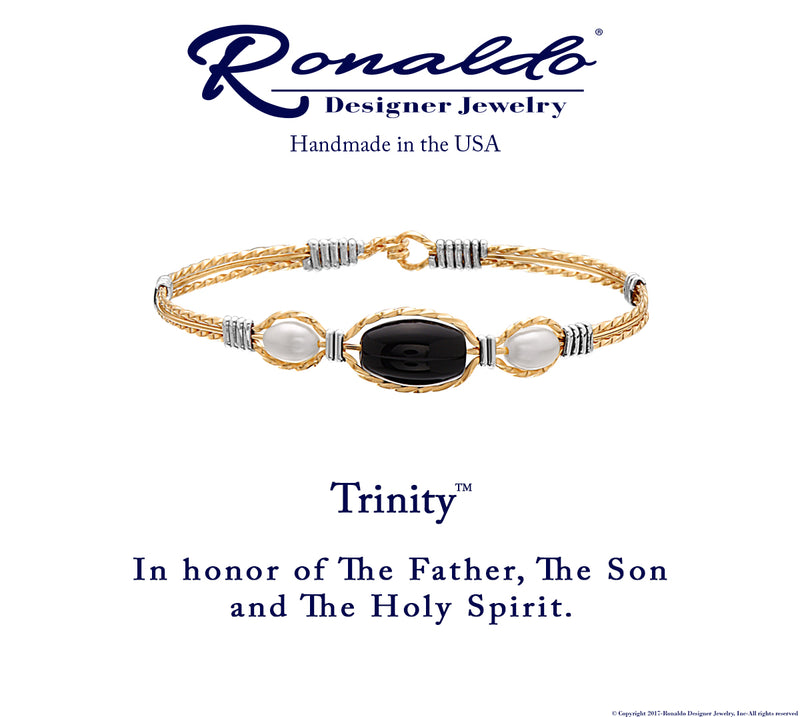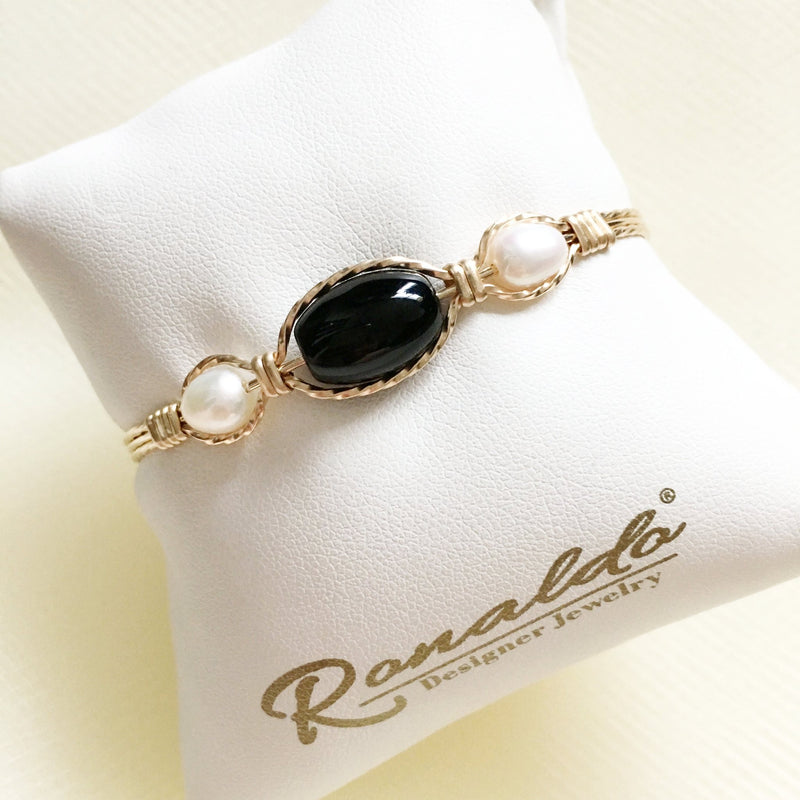 Ronaldo Jewelry Trinity™ Bracelet
Regular price $90 Unit price / per
In Matthew 28:18 – 20, the Holy Bible teaches us about the mystery and majesty of the Holy Trinity.  In that passage, Jesus told us that:  "All authority in heaven and on earth has been given to me. Therefore go and make disciples of all nations, baptizing them in the name of the Father and of the Son and of the Holy Spirit, and teaching them to obey everything that I have commanded you.  And surely I am with you always, to the very end of the age."
The Trinity Bracelet© is Ronaldo's attempt to impress upon all of us the significance of the Holy Trinity, because of its importance and meaning in so many people's lives.  Ronaldo was inspired to incorporate two pearls into the bracelet to signify the purity of God's love as shown by the Holy Trinity (which he felt was perfectly represented by the Son and Holy Spirit).  Then, Ronaldo wanted to incorporate as the bracelet's center stone design, a special tubular-cut black onyx, to signify the Holy Trinity's power and absolute authority over all of heaven and earth (best represented by the Father).  Ronaldo wants everybody to remember that we are all part of something much bigger than ourselves.
Materials: Sterling Silver with 14K Gold Artist Wire Wraps 
The Trinity Bracelet can also be special ordered in all 14k Gold Artist Wire, All Sterling Silver, or 14k Gold Artist Wire with Sterling Silver wraps. Please let us know if you have a preference.
*Made in the USA*