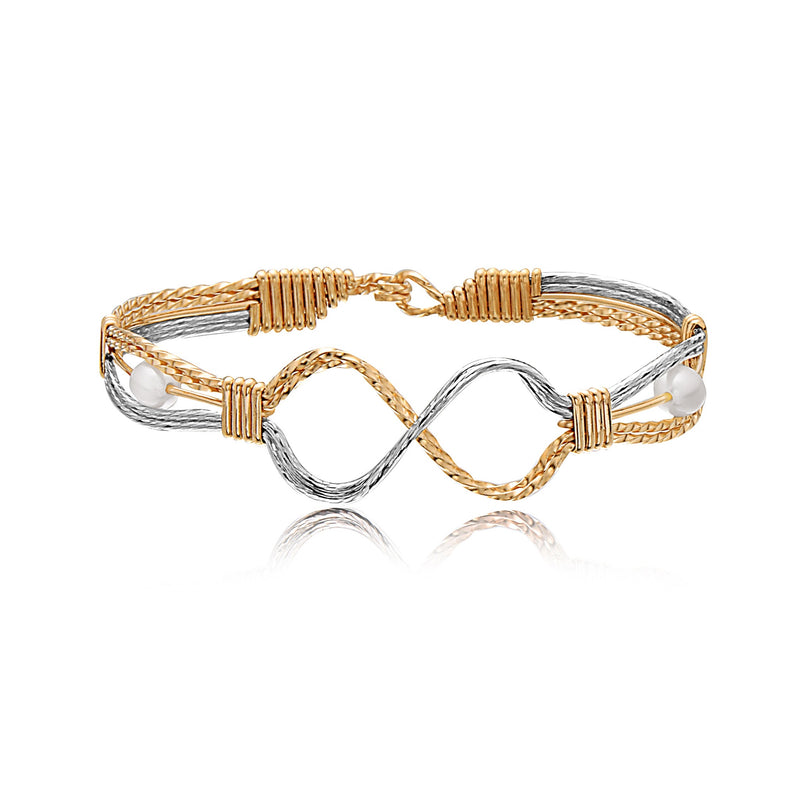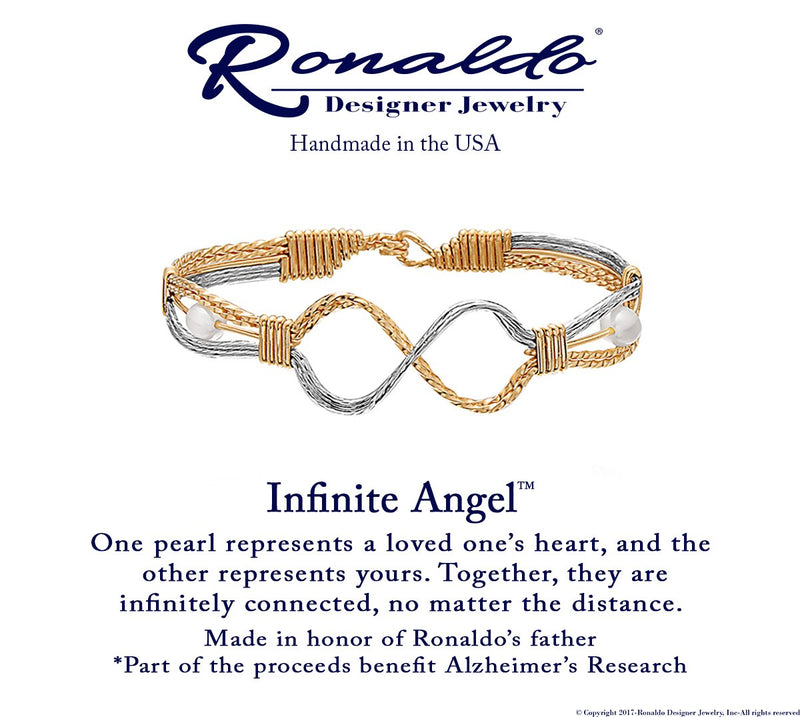 Ronaldo Jewelry Infinite Angel™ Bracelet
Regular price $112 Unit price / per
One pearl represents your heart and the other, a loved one's. Together they are infinitely connected, no matter the distance or time.
*Part of the proceeds Benefit Alzheimer's foundation of America. 

The Infinite Angel© bracelet was designed in 2015 to raise money for Alzheimer's research because Ronaldo's own father, Hobert, suffered from the disease.  A difficulty in dealing with patients who suffer from this crippling disease is you lose them slowly over time and as it progresses the patient often doesn't recognize you.  Often, the patient does not know longtime friends or even family members at all.
Hobert Needham suffered from this disease for several years toward the end of his life and he sadly reached the point where he was recognizing his family less and less.  When Hobert's condition worsened with the onset of a bad staff infection, and despite his doctors' efforts to ease that suffering, Ronaldo's family quickly realized that they would have to stop forcing fluids into Hobert and that his death was just days away.  While Hobert did not recognize his family members very often in the last 2 days before he died, God gave him a short window of clarity where he knew and recognized his family members and could speak, and where he gave his family members some final advice.
When Hobert woke up on the day before he died, he asked Ronaldo's wife, Linda, if she would make a promise to him.  To which she said, anything!  Hobert said I've always loved you like my own daughter, so I know you're going to do this.  He told Linda: (1) "If your going to love my son, love him with all of your heart and mine (2) "Make sure you go see those grand-babies because they grow up before you know it" and (3) "And if my son is on the road teaching or doing a personal appearance, make sure that on Sunday, wherever he is, that he's in church somewhere."
Materials: 14K Gold Artist Wire and Sterling Silver

SIZING INFORMATION  To determine your wrist size, take a cloth measuring tape and measure your wrist. Add 1/2 inch to that measurement to get bracelet size.
*Made in the USA*