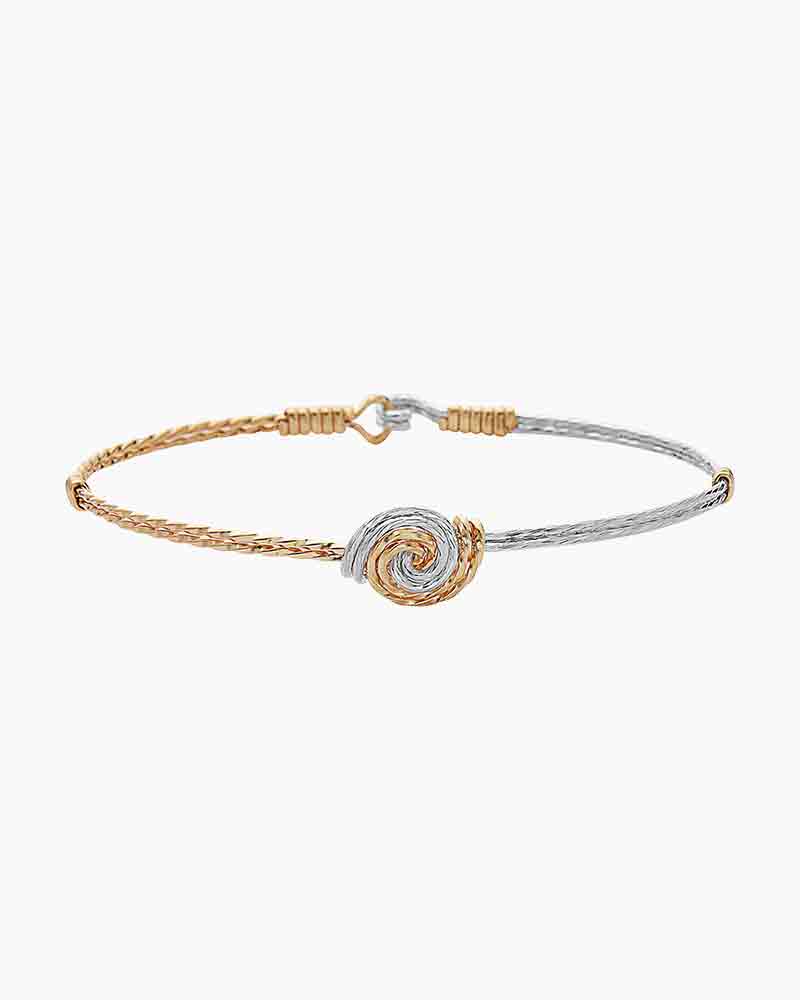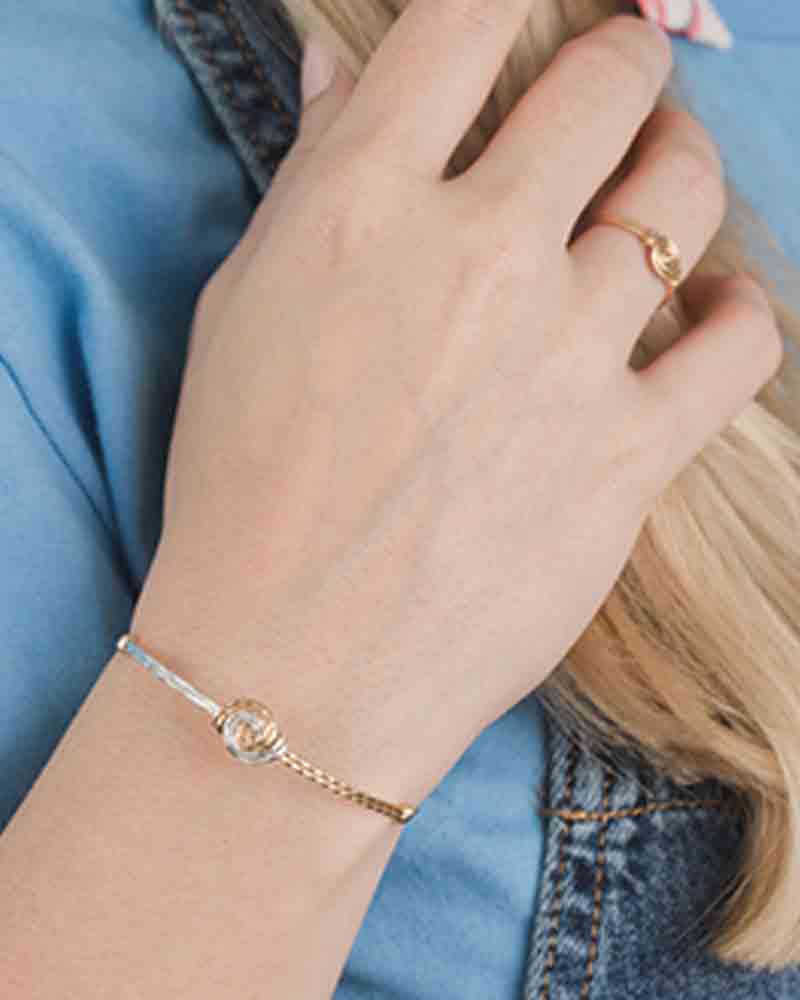 Ronaldo Jewelry Friends™ Bracelet
Regular price $88 Unit price / per
RONALDO FRIENDS BRACELET.  14K GOLD ARTIST WIRE WITH MIRROR SILVER.
Friends
"Fight for you.  Respect you.
Involve you.  Encourage you.
Need you.  Deserve you.  Save you."
                   -Will Smith
#itsyourstory
It's key to remember the importance of friendship throughout each stage of life! This stunning bracelet from Ronaldo Designer Jewelry features a two-tone design that utulizes high-quality 14K gold artist wire and mirror silver to create a one-of-a-kind piece with a swirled wire accent. It makes a wonderful gift for any friend that you hold dear.
Materials: 14k gold artist wire and mirror silver
Hook and loop closure