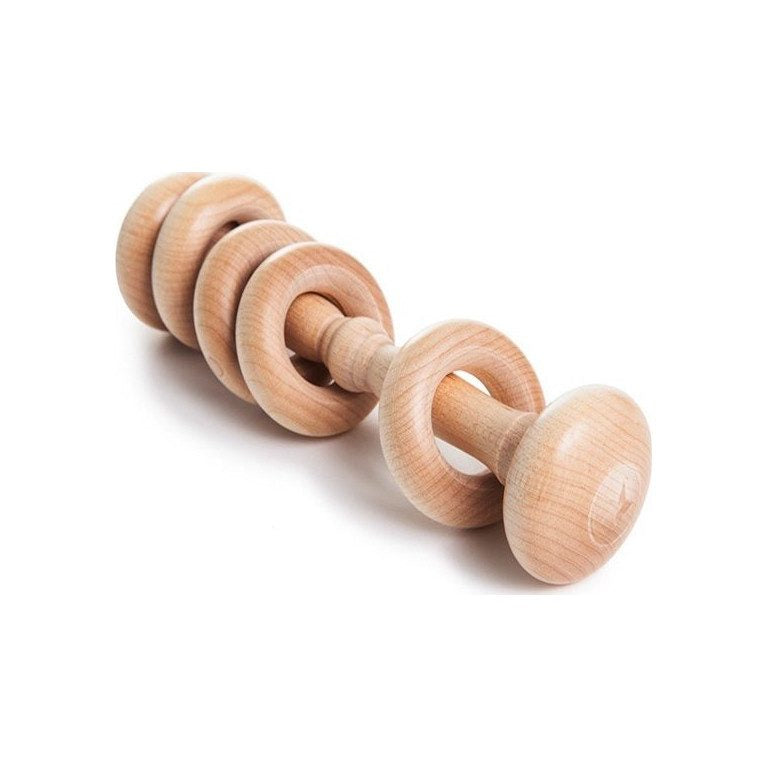 MY VERY OWN RATTLE, Handmade Maple Rattle
Regular price $29 Unit price / per
This beautiful, heirloom-quality Vermont Maple Wooden Baby Rattle is uniquely constructed from a single piece of Vermont Rock Maple. The rings are carved from the same piece of wood as the rattle, and not added separately!
This elegant rattle is finely crafted and durable. Its super smooth finish is guaranteed not to break and to be splinter-free. With no laquer or oil, the Vermont Maple Baby Rattle is an all-natural baby toy, perfectly safe for chewing and teething.
Complies with CPSIA federal safety testing standards.
NOTE:  Most babies under 5 months will not yet have the strength to grasp this rattle tightly and to bring it to their mouth. Remove ribbon before giving rattle to infant.
Made in Vermont
Recommended for ages 5 months and older
SIZE : 6.5"L x 1.75"W
MATERIALS : Vermont rock maple wood, ribbon
ORIGIN : Handmade in United States