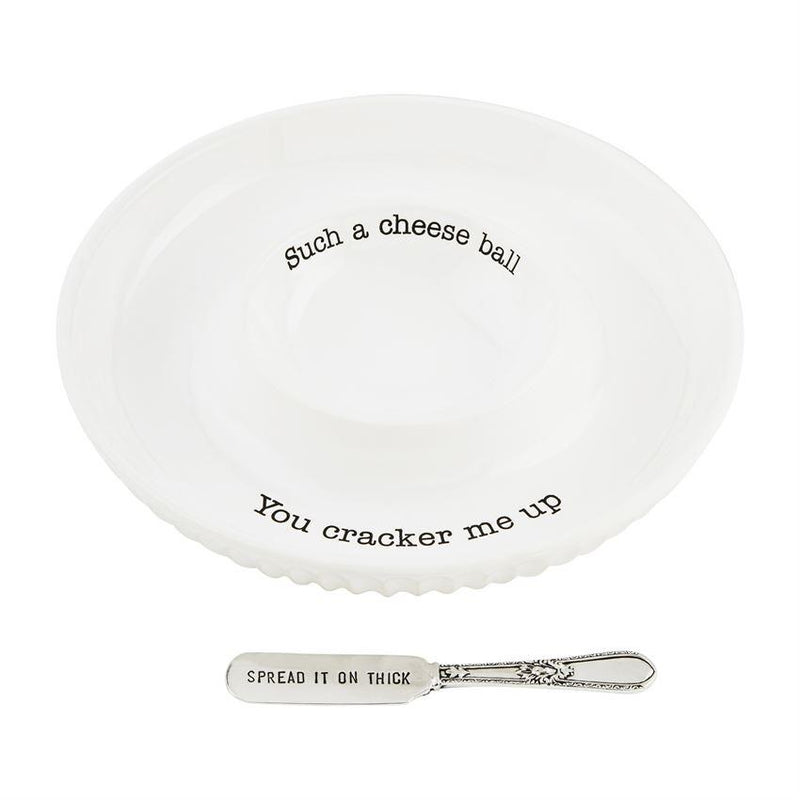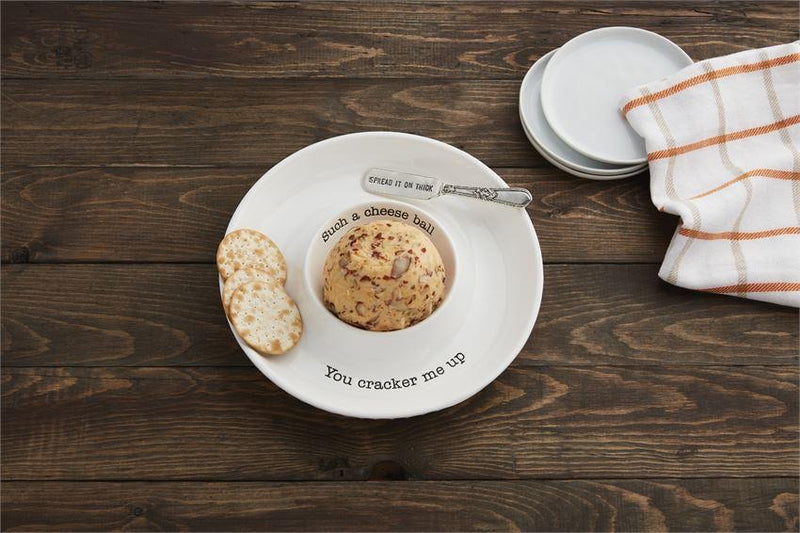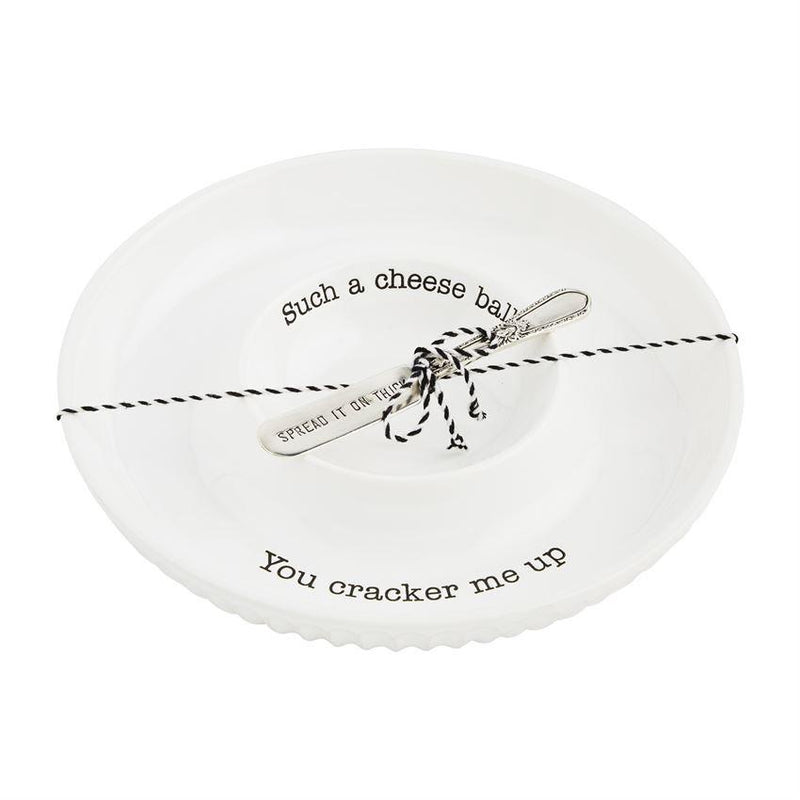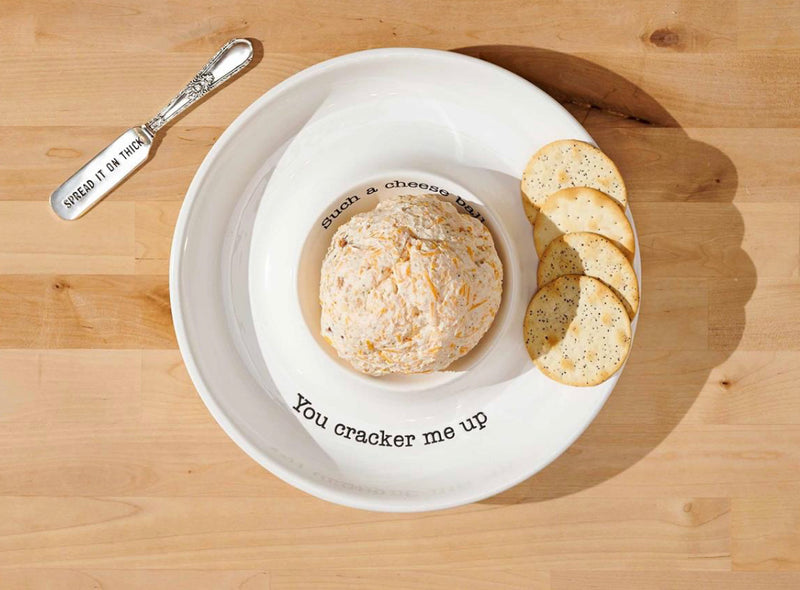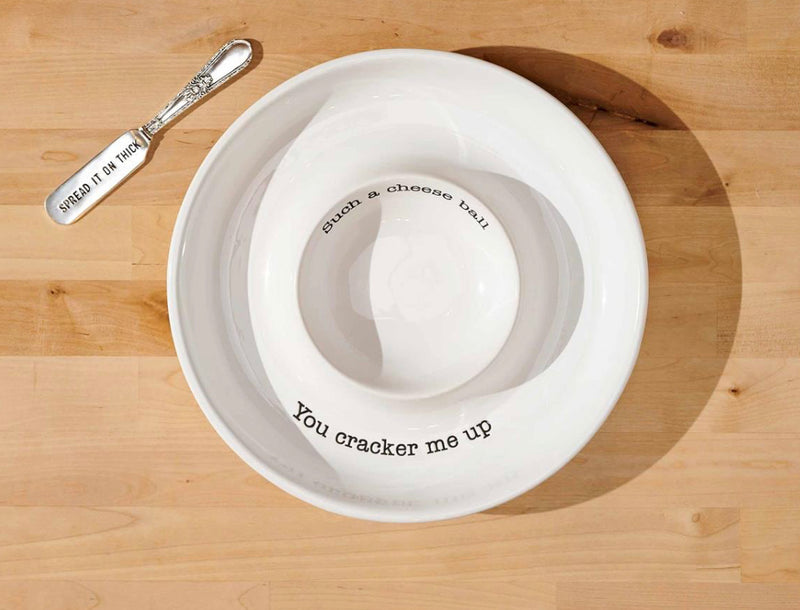 Mud Pie Cheeseball Set
Regular price $39 Unit price / per
Are you a sucker for CHEESY jokes? This serving set from Mud Pie's Circa Collection is for you!
2-piece set. Ceramic cracker dish surrounds center well to hold cheese ball. Comes with silverplate spreader.
"You cracker me up", "Such a cheeseball"
DETAILS:
dish 1 1/2" x 9 1/2" diameter | spreader 5 1/2"