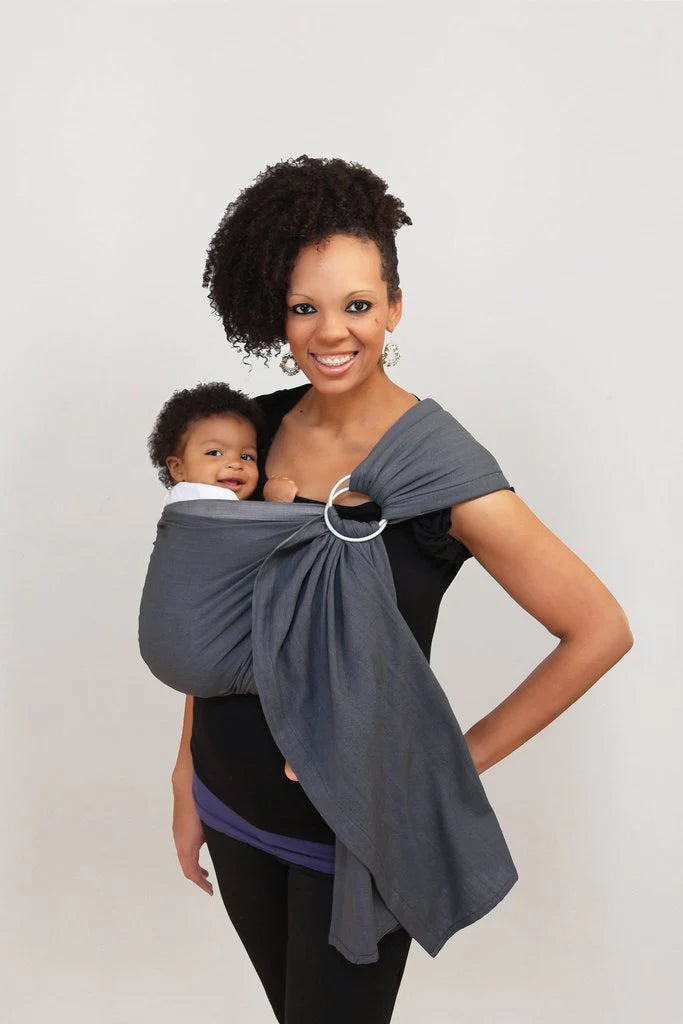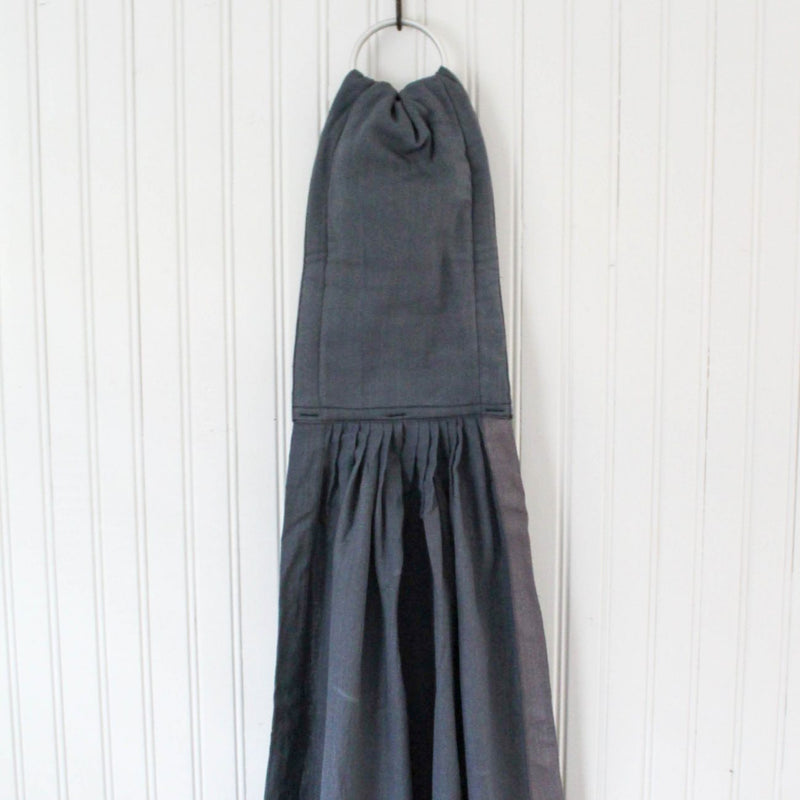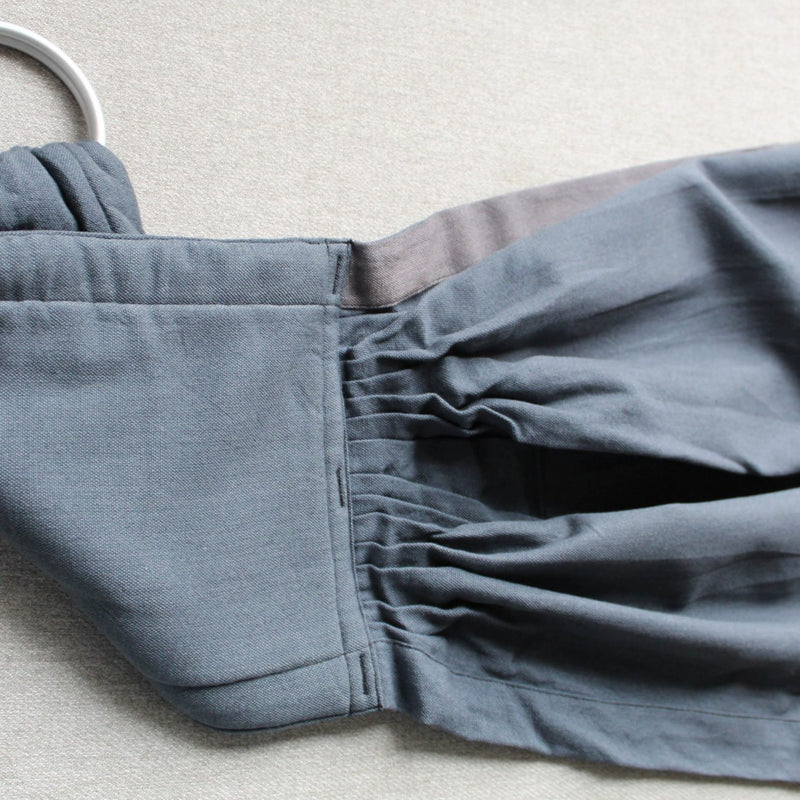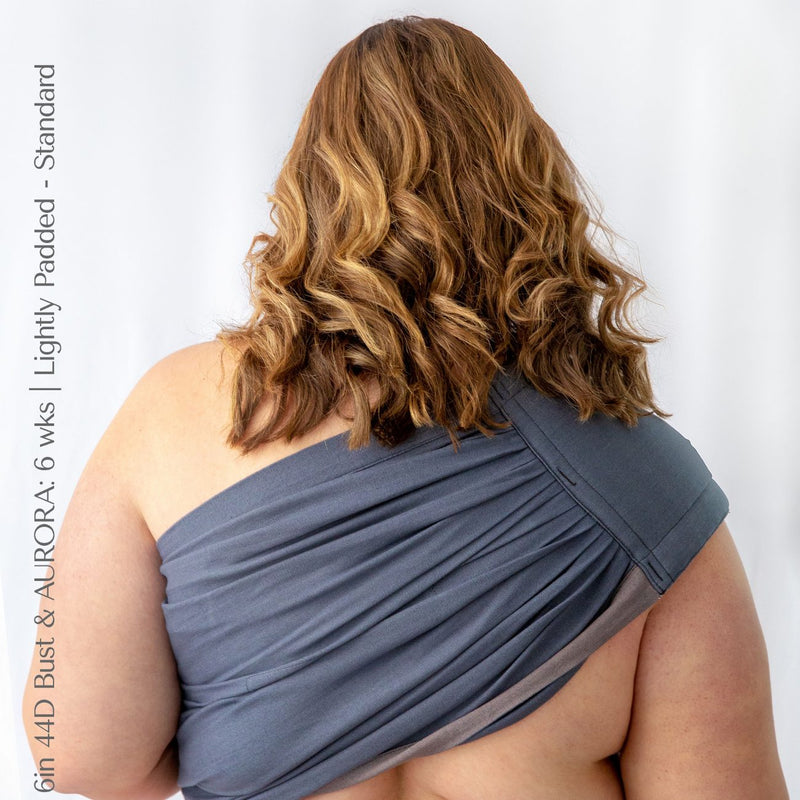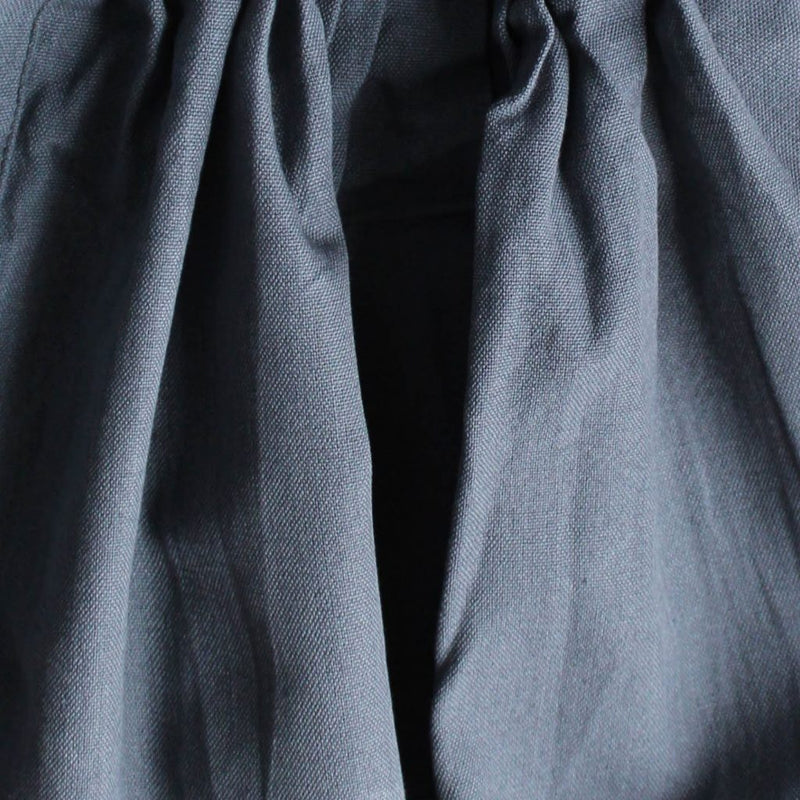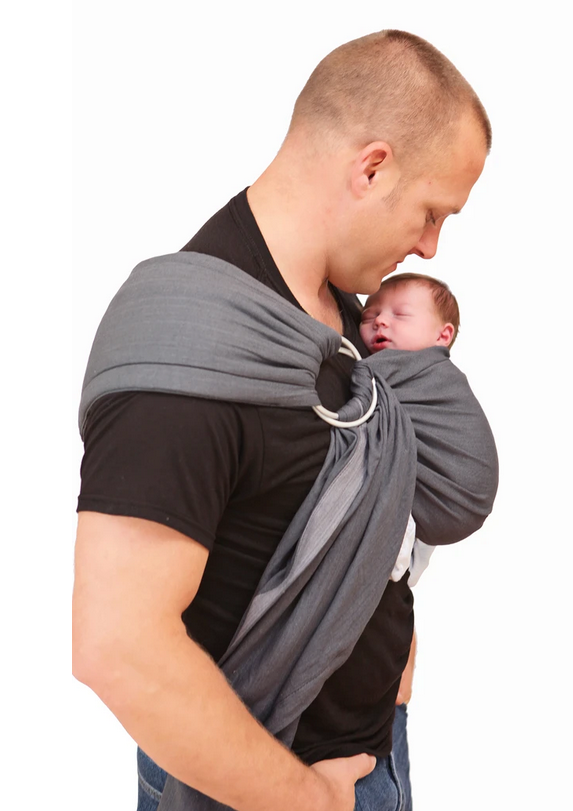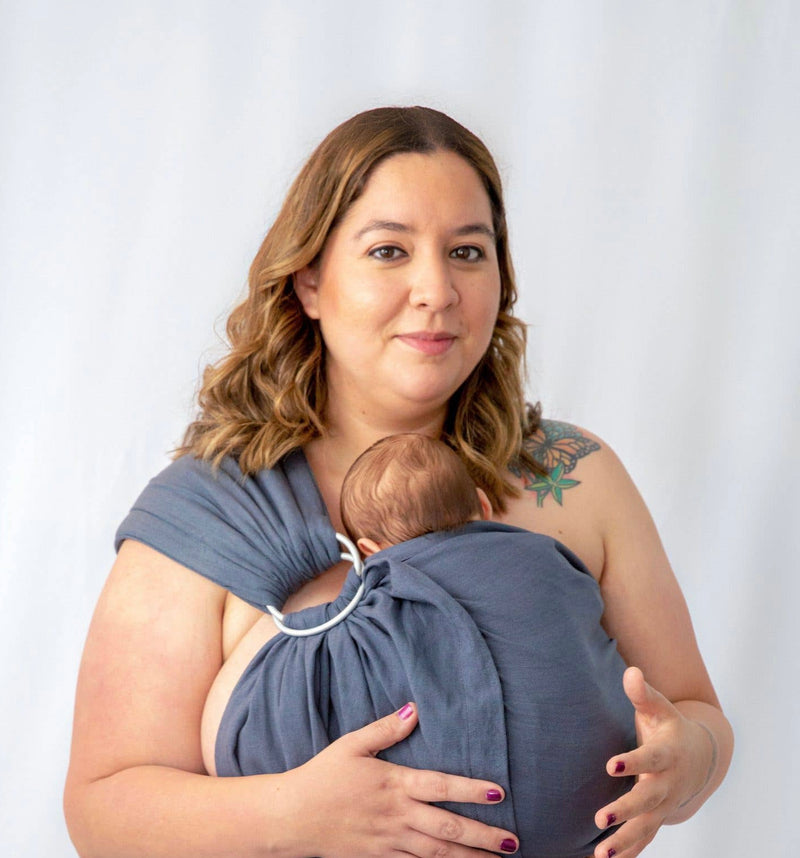 Maya Wrap - Graphite Lightly Padded Ring Sling
Regular price $92 Unit price / per
Lightly Padded Sling
Unlike other carriers, Maya Ring Slings have no complicated snaps, buckles, or ties to fiddle with and can be worn in a variety of positions; newborn, infant, outward-facing, and hip carries!
With an 8-inch wide lightly padded shoulder, this ring sling is the most beginner-friendly! The sleek padding cups the shoulder to sit flat with no bunching or digging at the neck and an always supportive hold for even the most luscious toddlers. No painful pressure points, no shifting shoulder fabric, no bulk; 
The patented Lightly Padded ring sling has our signature zippered pocket for all things you need within arms reach: paci? Check. Phone? Check. Wallet, keys, spare diaper and wipes? Check, check, CHECK!
We believe ring slings are the best "up-down" carrier for all those times when your tot needs to be held . . . and put down . . . and held again. Slip it on, slip them in and don't miss a beat. Rated for 7-35 lbs, you can begin your snuggles from day 1! Did you know each of our slings has been individually tested to 250 pounds and are compliant with CPSIA and ASTM standards? So you can keep carrying them well into the scraped knees and "hold me please!" phases.
We know you'll love our no-fuss, cotton for a super soft all weather feel that can be tossed in the wash over and over, and over again. Your sling is 100% hand-loomed in the highlands of Guatemala by indigenous Mayan weavers. These artisans create color-fast, easy-care fabrics and designs with the most beautiful hues, characteristic of this vibrant ancient culture. Our strict devotion to the Central American Free Trade Agreement (CAFTA) has fostered thriving indigenous support and lifelong friendships with our team in Guatemala. Hand-spun, dyed, hand-loomed and sewn in the same region, with the same hands for over 25 years, every fiber of your Maya is made with love. 
So carry on, and hold your little love, with Maya love.
SIZING:
Standard – 73 inches (185 cm)
Long – 85 inches (216 cm)
Width – 31 inches (79 cm)
Ring sling sizes do not correlate to clothing sizes; choose your size according to your desired tail length which is the only difference between sizes.
The tail can be used as sun cover or for nursing; If you are using it as a nursing cover, the tail should reach mid-thigh.
Rings
Our USA made rings from SlingRings are made of anodized aluminum and tested to 250 lbs!
Fabric and Care
Machine wash in cold water; line dry to avoid shrinking. Do not use fabric softener (which can cause the fabric to slip) or bleach. Iron as needed or wanted.
The dyes used in our fabric do not contain copper, nickel, lead, mercury, cadmium, cobalt, aluminum, arsenic, chromium, or any other poisonous substance.