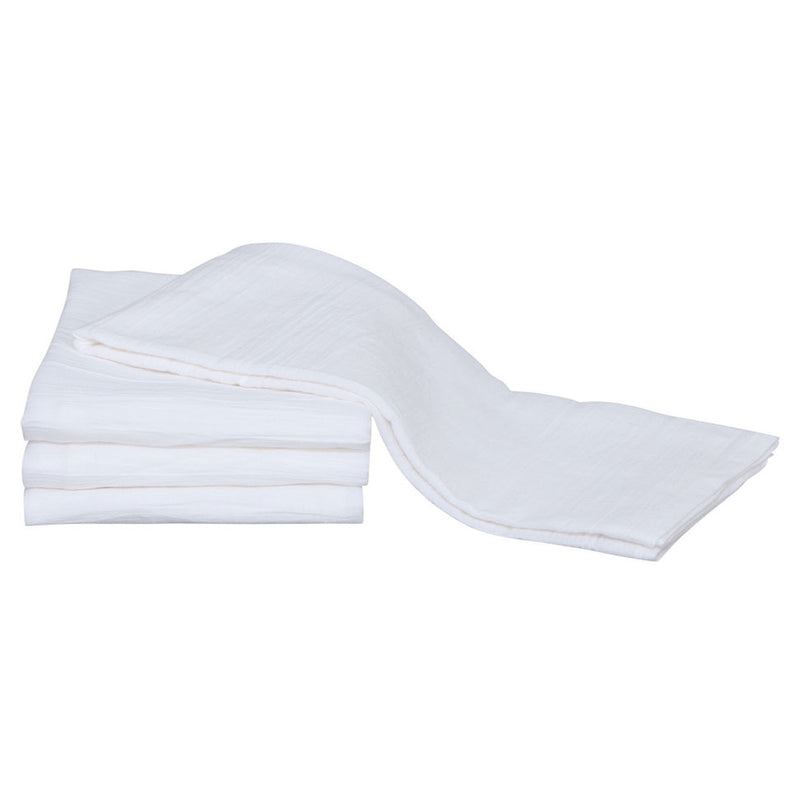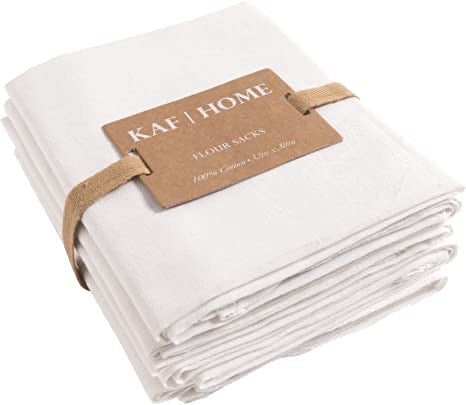 KAF HOME - Jumbo Flour Sack Dishtowel Set of 4
Regular price $16 Unit price / per
KAF Home Flour Sack Kitchen Towels, White, Set of 4, 100% Cotton Flour Sack Towels, by KAF Home, are ideal for any purpose around the house. They are super absorbent and lint-free, making them ideal for drying stemware and crystal glasses and are good for cleaning in the kitchen, bathroom or garage. They also work well for bread baking, cooking, for assorted crafting projects or even as lightweight dog towels!
Sold as a set of 4 towels, so you will always have one ready for the next task.
The Flour Sack Towels are 100% cotton; they are soft but durable and machine washable for easy care. As with any natural fiber, some shrinkage is to be expected. Each towel measures 32 by 38-inches, washing before first use is recommended.KAF Home Flour Sack Kitchen Towels, White, Set of 4, 100% Cotton
Here is another kitchen essential - the Jumbo Flour Sack Set. The wrinkled format is commonly used as a Kitchen / Chef Towel, covering bread dough and hot rolls, baked goods and more. Especially great for cleaning and drying glass stemware, with this being a lint-free towel. These are also great for crafting and makes a wonderful tea towel!
100% Cotton

Fabric details: The fabric is bleached and dipped in alkali. This helps with the development of wrinkles. The fabric is then Calendered where the fabric is passed through two heated rollers to kind of set the wrinkles. The fabric is then washed and dried.

Easy-Care: These towels highly absorbent, machine washable, tumble dry. These Flour Sack Towels are lightweight, thin and easy to work with.