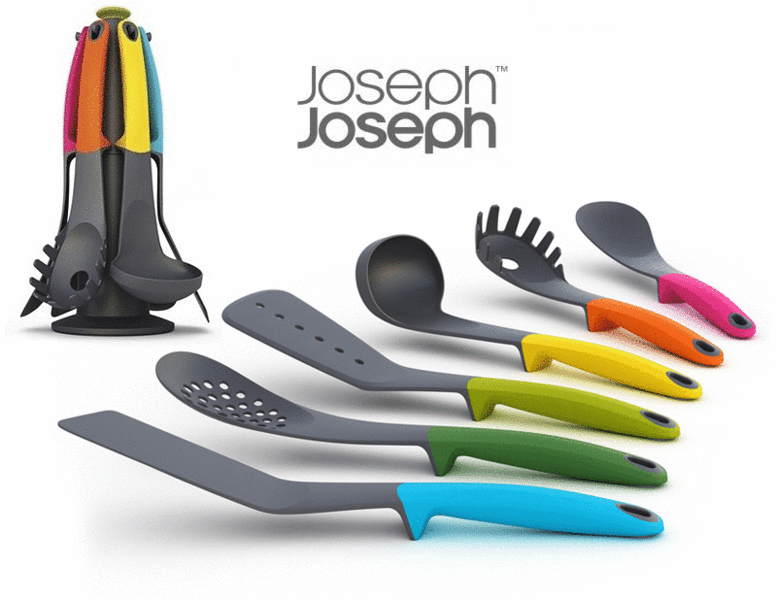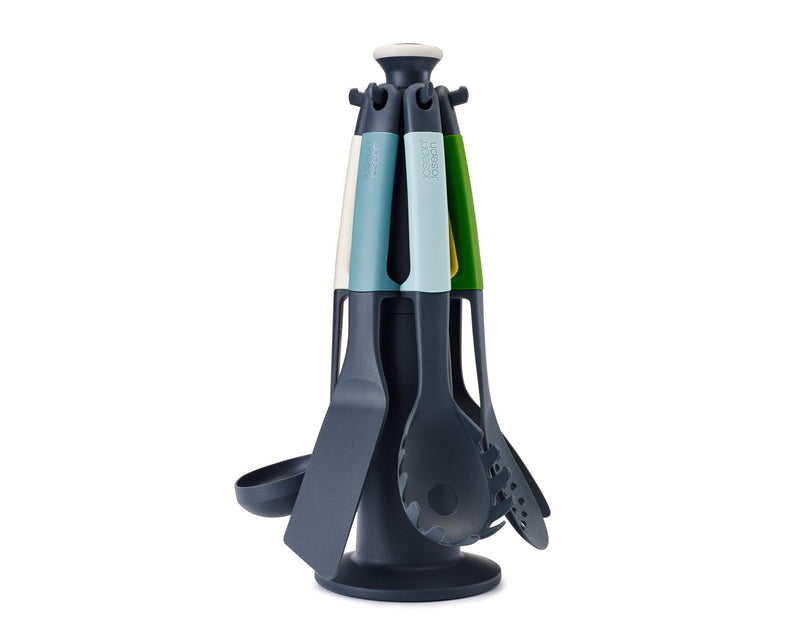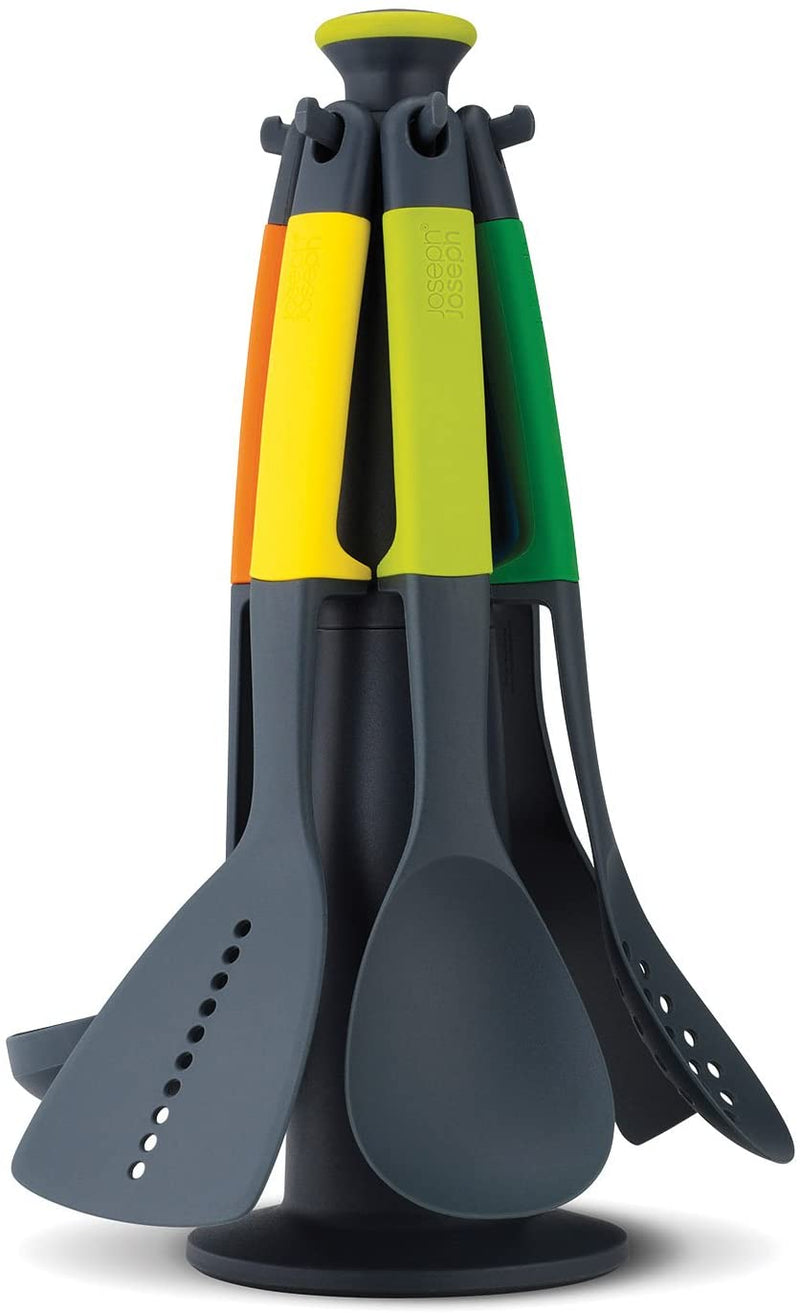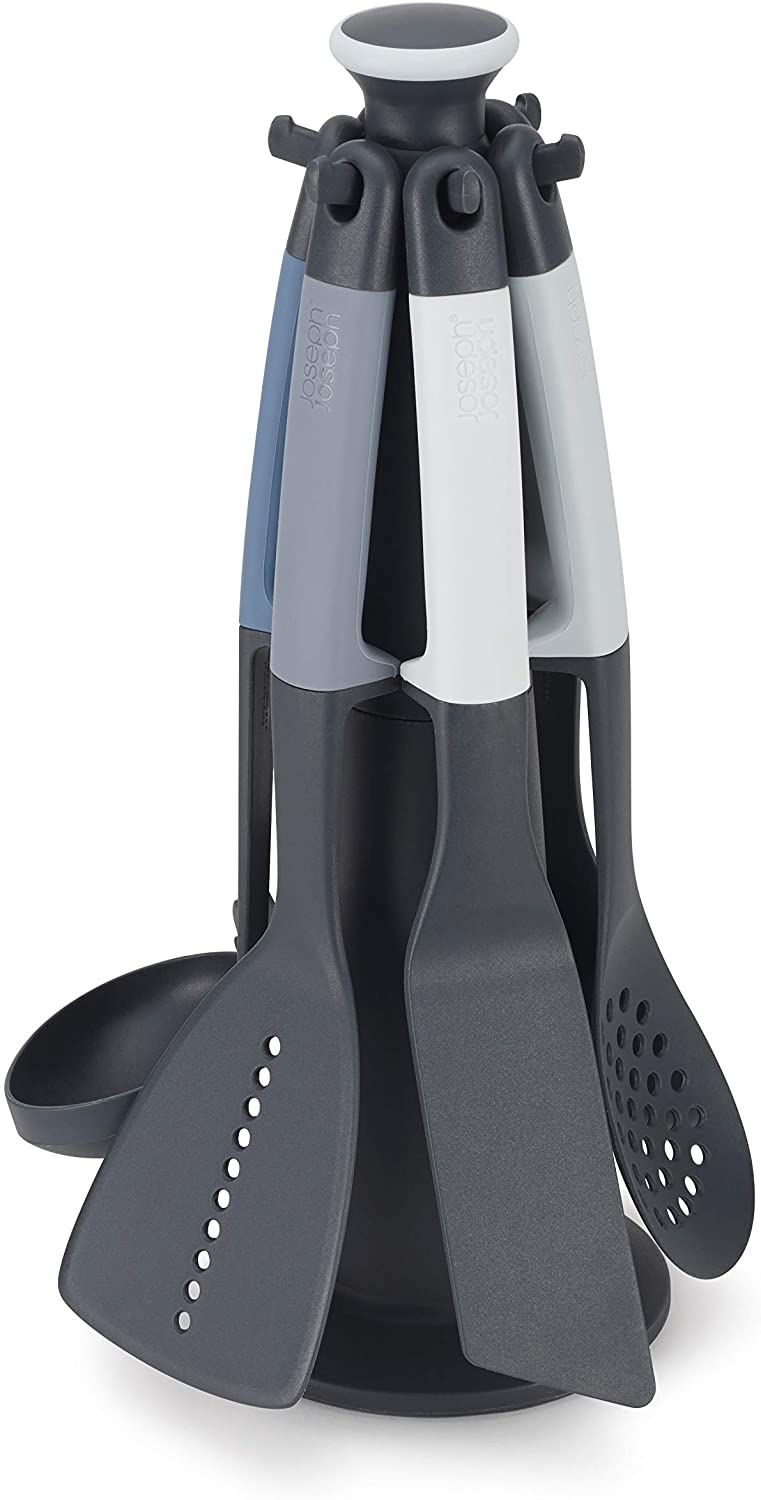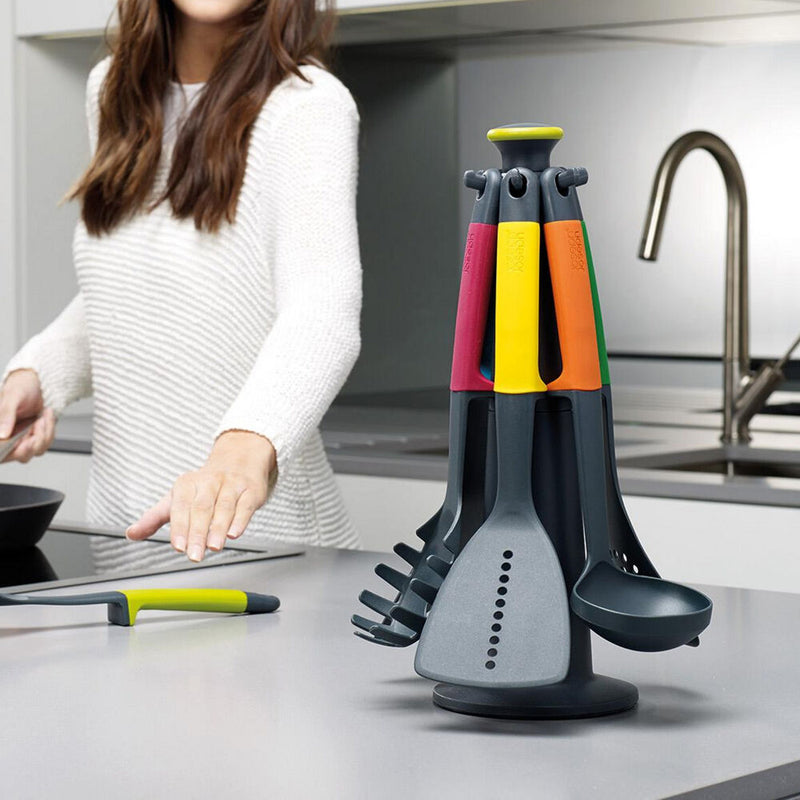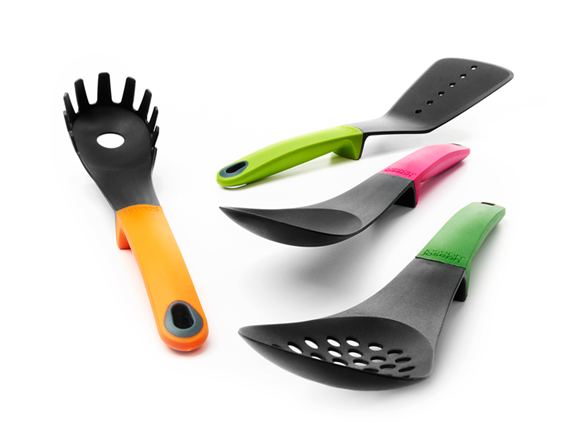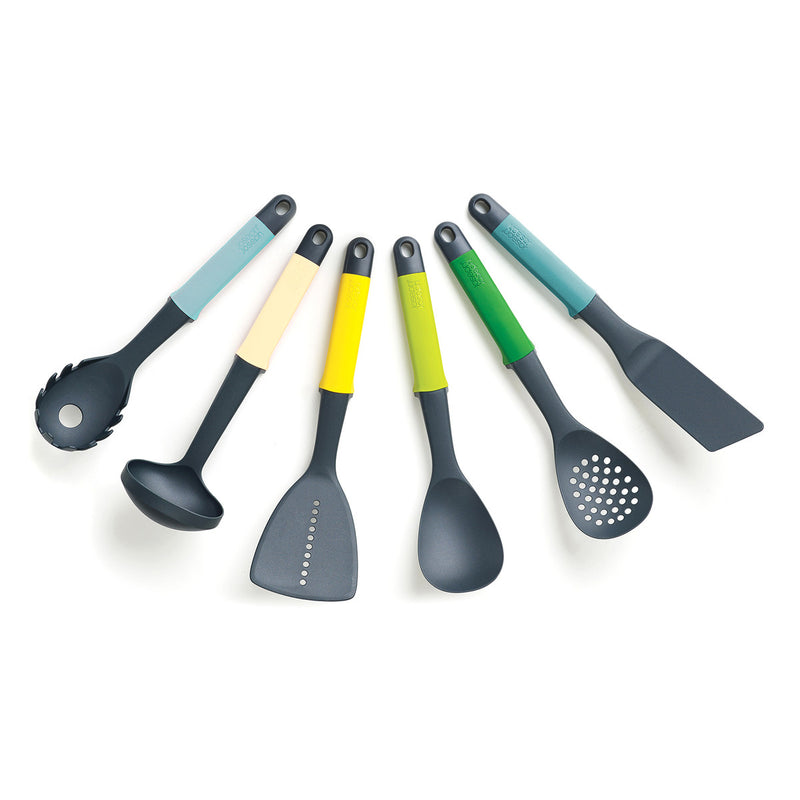 Joseph Joseph Elevate™ Carousel
Regular price $57 Unit price / per
This must-have kitchen utensil set includes a spaghetti server, slotted spoon, ladle, solid spoon, slotted turner and flexible turner and has a nylon head, perfect for use with non-stick cookware as they are heat-resistant up to 200°C/392°F. Each also has a heat-resistant silicone handle in brilliantly bright colours to add a dash of colour to your kitchen.
The rotating carousel is made from tough ABS plastic and has a non-slip base, perfect for storing on the kitchen worktop.
The Elevate™ range of kitchen tools all include a tool rest and a weighted handle which means when you place it down, the head of the tool or knife does not touch the work surface, reducing mess and improving hygiene.
All utensils are dishwasher safe.