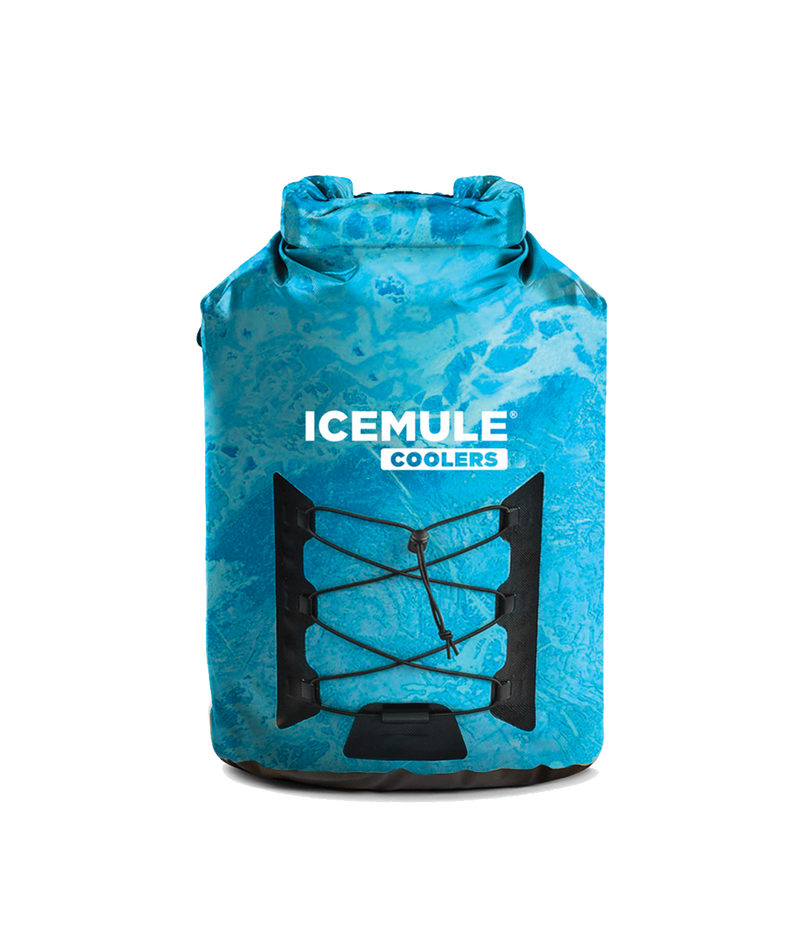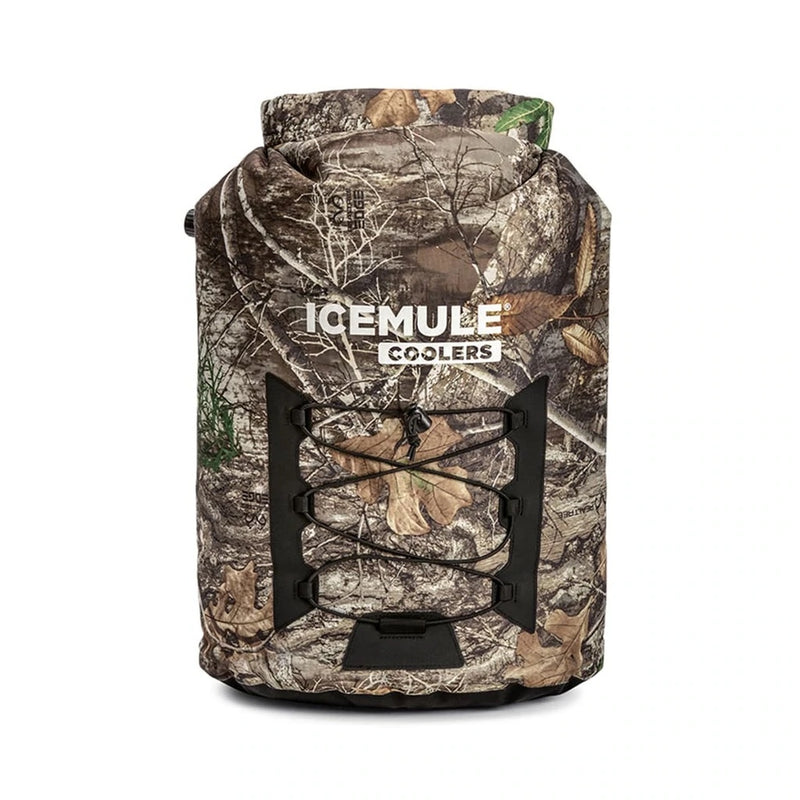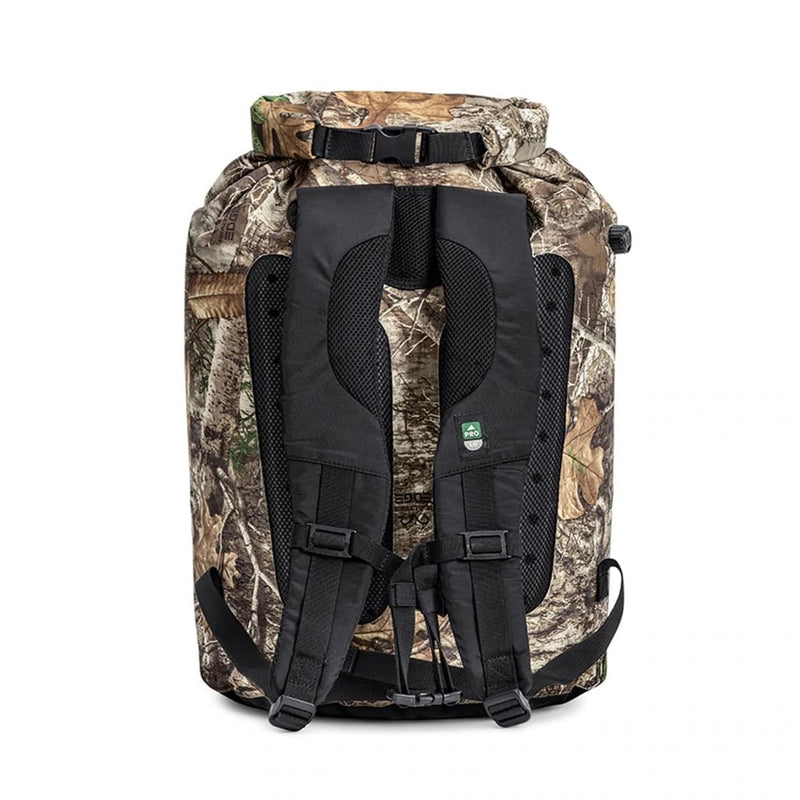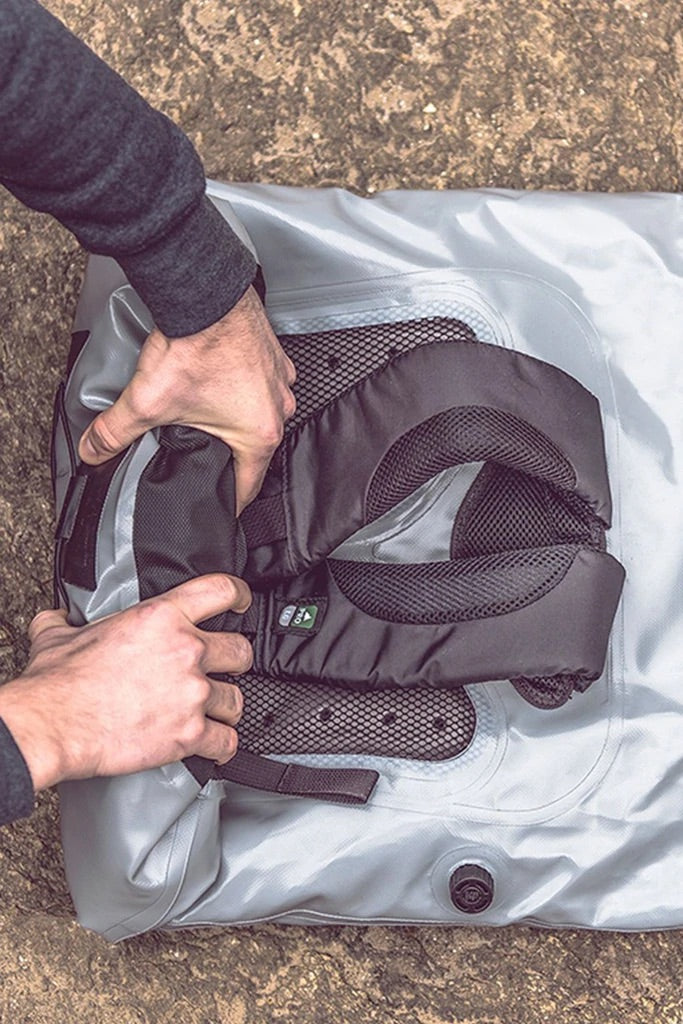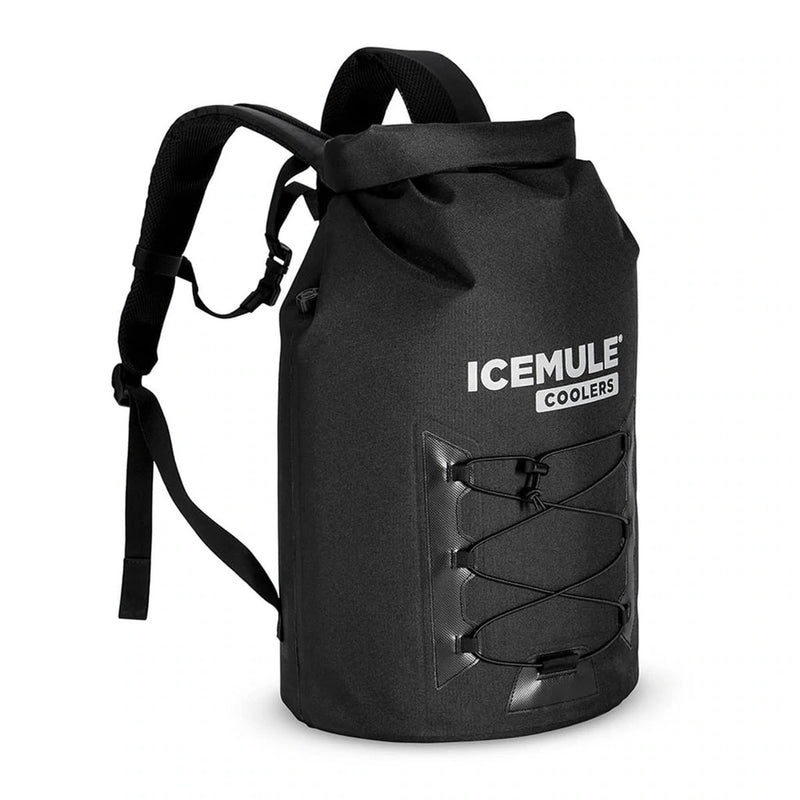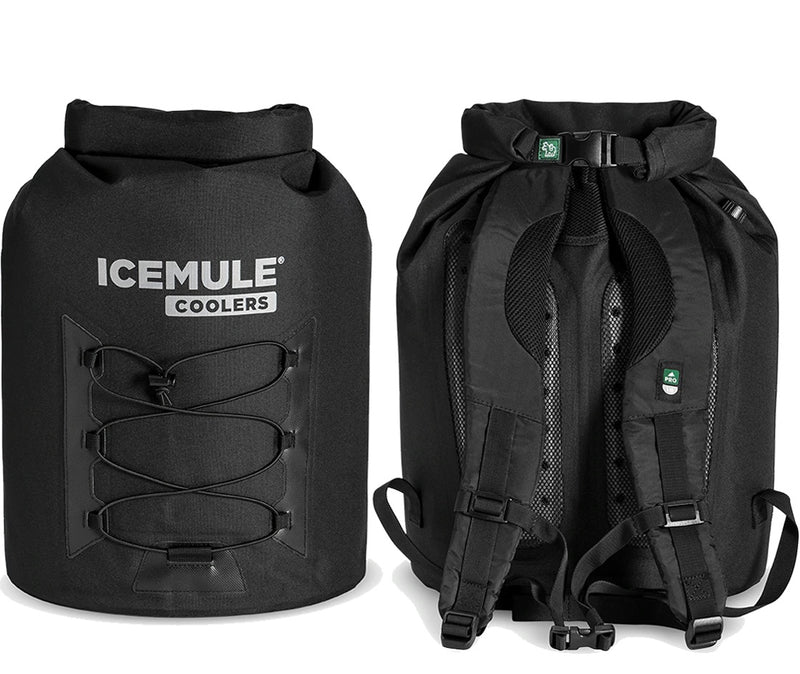 ICEMULE® Pro™ Large 23L
Regular price $130 Unit price / per
 This is it, the entry-level ICEMULE Pro™backpack cooler, clocking in at 23 liters of beer haulin', ice-keeping performance. The Large Pro can easily load up with 18 cans + ice, making it ideal for a day on the boat or a tailgate before the game. No other soft cooler out there is easier to carry, easier to load up and easier to unload.
KEEP YOUR HANDS HANDY
ICEMULE Coolers are ergonomically designed to be carried on your back like a premium backpack. From the single backpack sling strap on the Classics, to the double padded backpack straps with a dual zone suspension on the BOSS, no cooler is easier to carry.
PORTABLE, TOUGH, HIGH-CAPACITY
Tough, spacious and extremely portable the ICEMULE Pro™ is the world's coldest, hands-free cooler. Two padded straps with a weight-distributing sternum strap, along with ventilated back pads, provide both stability and complete comfort. These high-performance coolers are made to keep the party chilled, all while being unbelievably comfortable and easy to carry.
FROM OUR CUSTOMERS
EASILY AND COMFORTABLY CARRIED COLD WATER FOR 10 PEOPLE UP SEVERAL MOUNTAIN HIKES AT ACADIA. THIS COOLER WORKS PERFECTLY AND NOT JUST FOR HIKING. BEST WAY TO BRING COLD ADULT BEVERAGES TO THE LAKESIDE FOR A POST HIKE COOL DOWN. NOW CONSIDERED A MUST HAVE. - JOHN S.
OUR TECHNOLOGY
MULESKIN™
MuleSkinET™, our exceptionally sturdy exterior fabric, and MuleSkinEV™, our tough interior layer, combine to create a rugged shell that protects against the elements.
POLARLAYER™
Our unique PolarLayer™ Insulation foam keeps contents in our Classic, Jaunt and Pro coolers cold for over 24 hours of frosty beverages. For the Traveler series and Urbano, our enhanced insulation takes that up to 48 hours. For the BOSS, we've created an extreme insulation profile that will keep contents cold for days
IM AIRVALVE™
This distinct feature allows extra air to be added to the insulation layer, which increases the insulating capability and it also adds buoyancy - which means the ICEMULE will float (even when full!) . The IM AirValve also allows you to release air, which allows you to compress and roll it up for travel and storage.
Dimensions (LxWxH)

Closed: 14"x11"x18"

Open: 14"x11"x25"

Height laying flat: 25"

Top opening: 19"
Capacity (including ice)