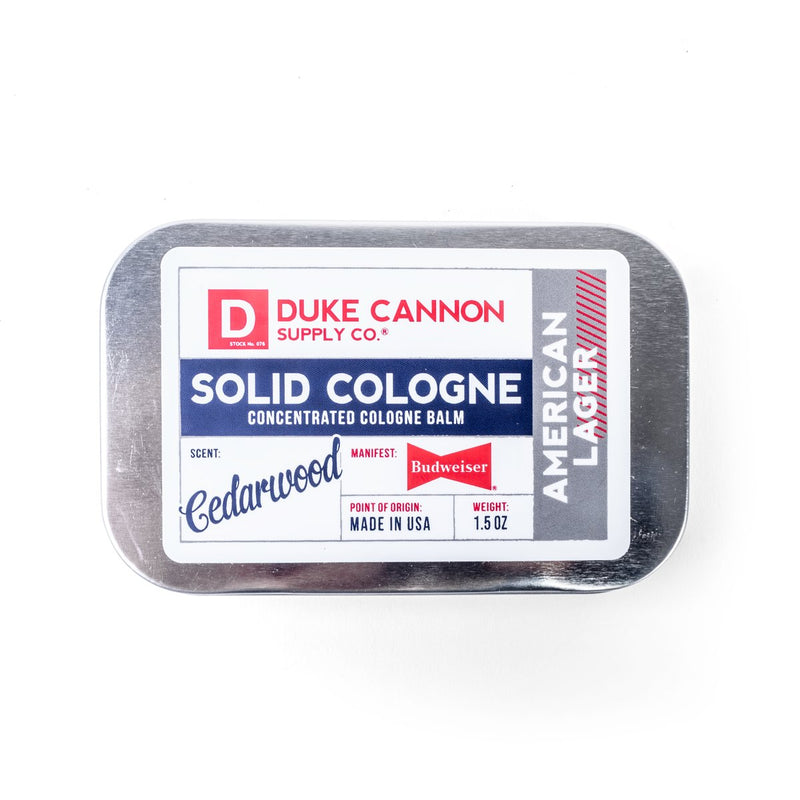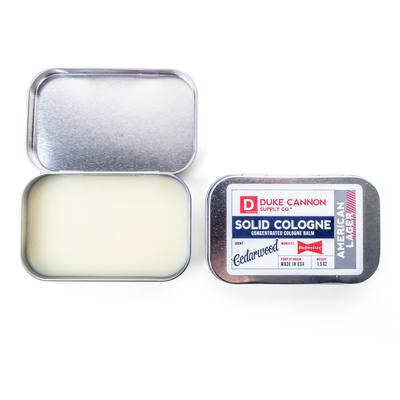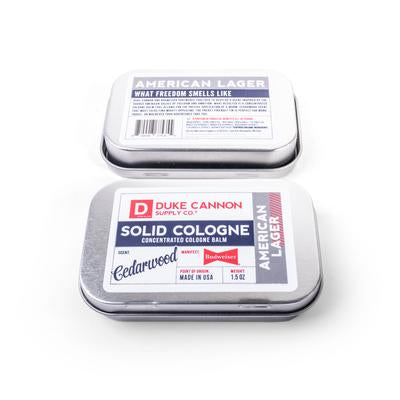 Duke Cannon SOLID COLOGNE - AMERICAN LAGER
Regular price $26 Unit price / per
Duke Cannon and Budweiser partnered together to develop a scent inspired by our shared American spirit of Freedom and Ambition. What resulted is a concentrated cologne balm with a warm, woodsy, cedarwood scent that most folks find rugged, refined, and mighty appealing.
The pocket-friendly tin is perfect for work, travel, or wherever your adventures take you. 
The scent pairs perfectly with our Great American Budweiser Soap.
Scent Notes: Warm cedarwood with just a hint of smoke for a classically rugged, refined, and distinctive profile. Does not smell like you had one too many at Marge's Bar in Itasca, IL. 
How To Use: Gently rub fingers along the balm and then precisely apply to your pulse points (wrist, neck, etc.) The travel-friendly tin allows for a couple applications a day if desired. 
Size: 1.5 oz.
INGREDIENTS: *SUNFLOWER OIL, *BEESWAX, FRAGRANCE, *COCONUT OIL, MIXED TOCOPHEROLS, *ROSEMARY EXTRACT, *CALENDULA EXTRACT, BUDWEISER© BEER.

*CERTIFIED ORGANIC INGREDIENTS