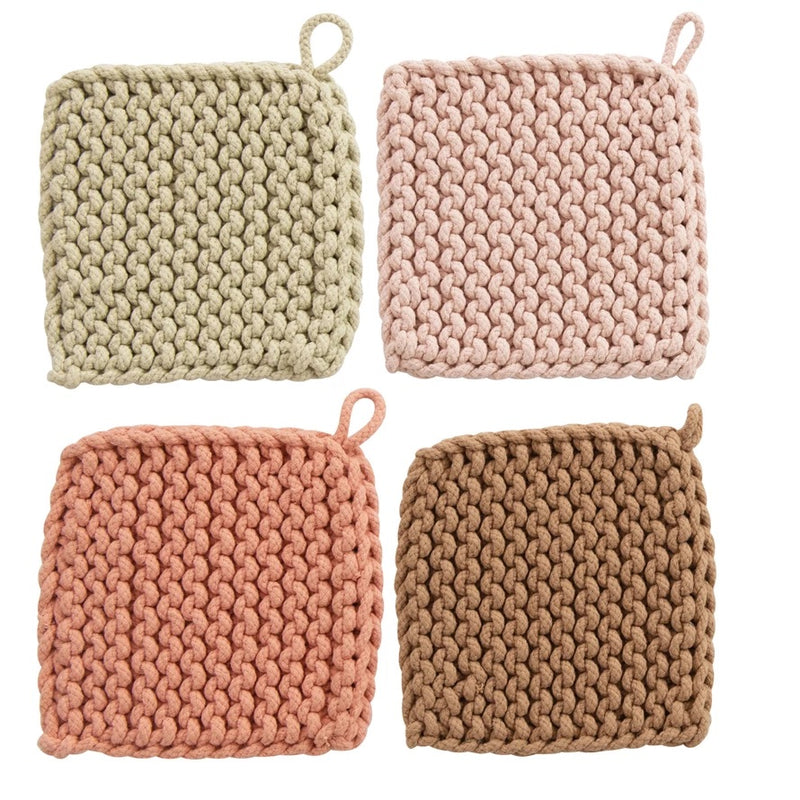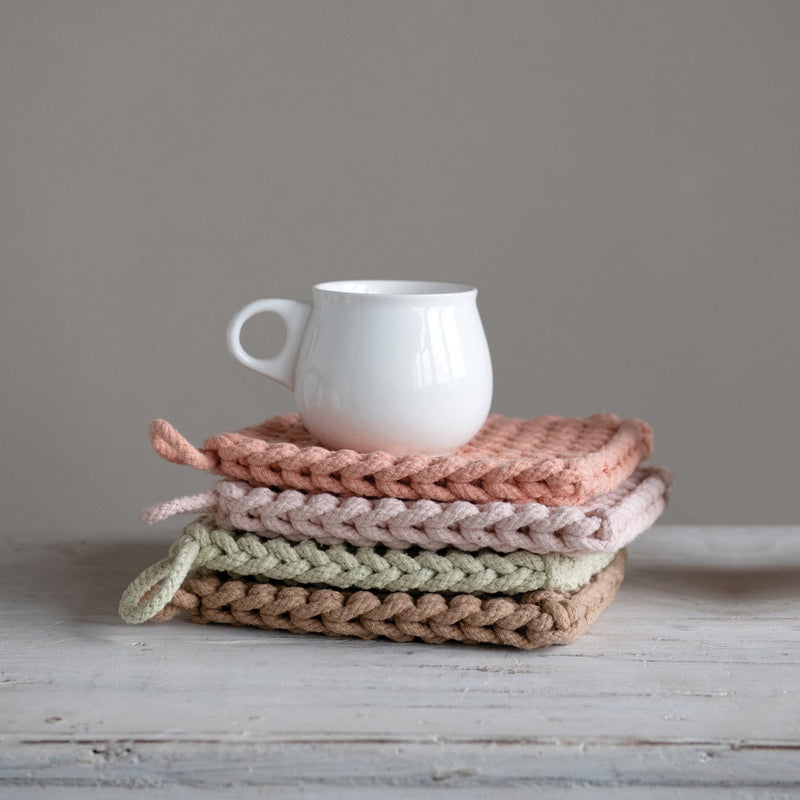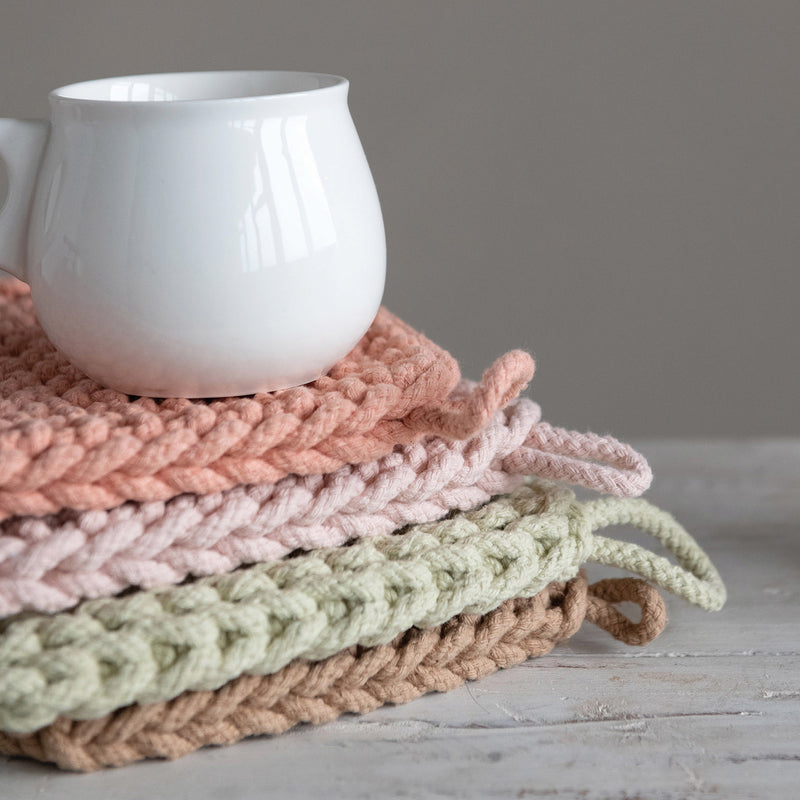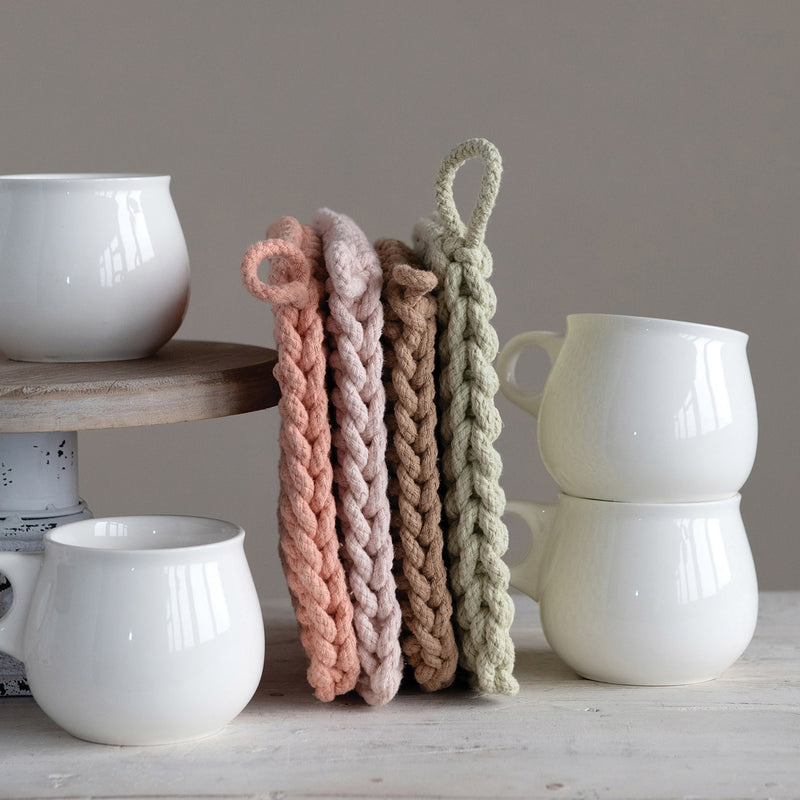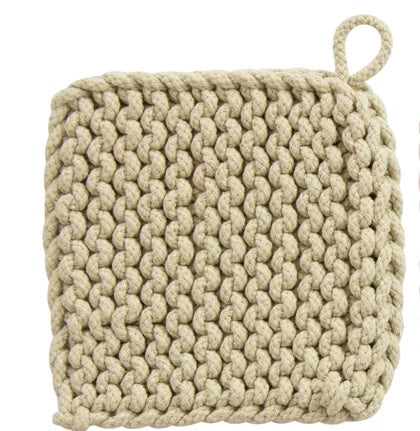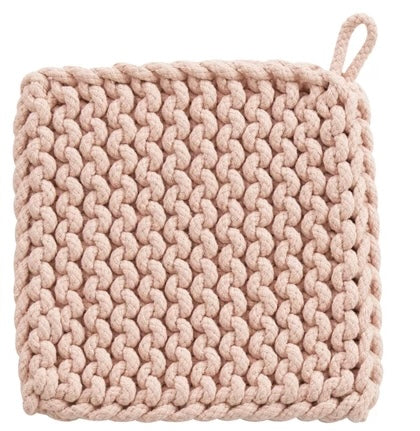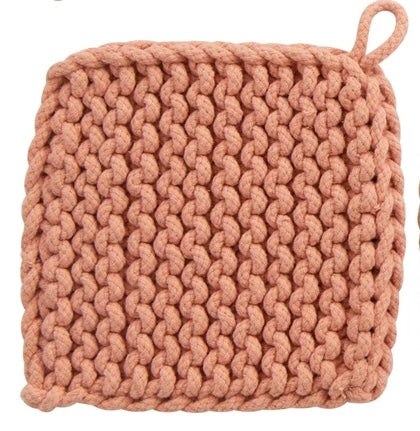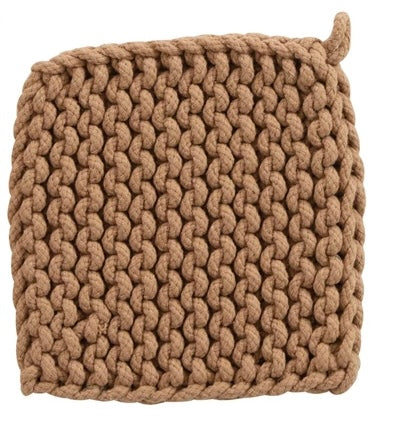 Creative Co op 8" Square Cotton Crocheted Pot Holder, Assorted Colors (DF4521A)
Regular price $9 Unit price / per
Hang decorative pot holders on the wall in the kitchen for added decor. They can even be placed right under the upper cabinets near the stove. They will look amazing and be readily accessible to grab when needed. Collect several styles of pot holders and layer them so each bottom one only shows an inch or two of its design or color.
These delightful and pleasing cotton crocheted potholders will be the perfect addition to your kitchen essentials. They will be a charming accessory for your kitchen that will surely come in handy for all cooking and baking needs. Hang as a colorful wall decor or place stacked on cookbooks for everyday use and enjoyment.

8" Square Cotton Crocheted Pot Holder, 4 Colors to choose from
Sold Individually.
Catalog Name: 8" Square Cotton Crocheted Pot Holder, 4 Colors 
Dimensions: 8.0 x 8.0 x 0.3
Material: 100% Cotton
Care Labels: Hand Wash Cold, Lay Flat To Dry